Liberty Memorial Engagement Photos in the Snow
When Olivia and Chris first reached out to me, I knew we would that they were meant for one another. They've been together for so long that it didn't just appear that they were heads over heels in love with each other, but they were also best friends. They even pointed me in the direction of the best ramen place in Kansas City. As a result, we became immediate friends!
When it came time for their engagement session, Olivia and Chris knew they wanted to have their photos in the snow.
We eagerly watched the forecast waiting for the right time, and it came to us at the very beginning of the year. Spending time with them in the snow at Liberty Memorial was the perfect way to start off 2021!
These two truly impressed me. Not only did they show up looking drop-dead gorgeous, but Olivia even trucked through the snow in high heels! At one point, she even ditched the heels to walk in the snow barefoot. Personally, I was wearing about four different layers and wondering how on Earth people live in snow year-round.
It felt like we were in a Hallmark movie as we had the perfect view of downtown Kansas City during their Liberty Memorial engagement photos. From being immersed in the snow to the perfect little pinecone we found for Olivia's ring, everything was picture perfect!
I am so excited to document their wedding later this year at The Historic Longview Mansion!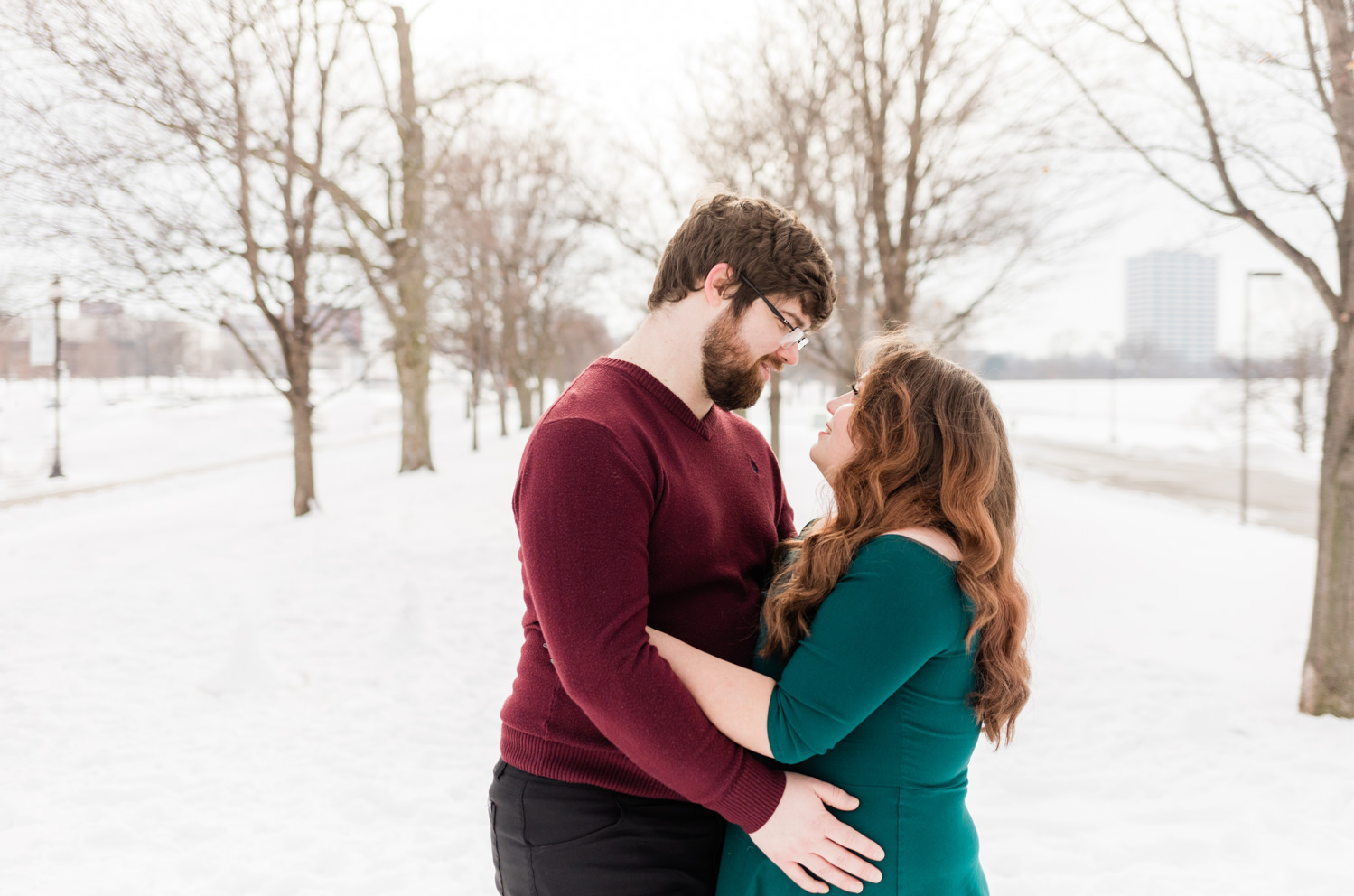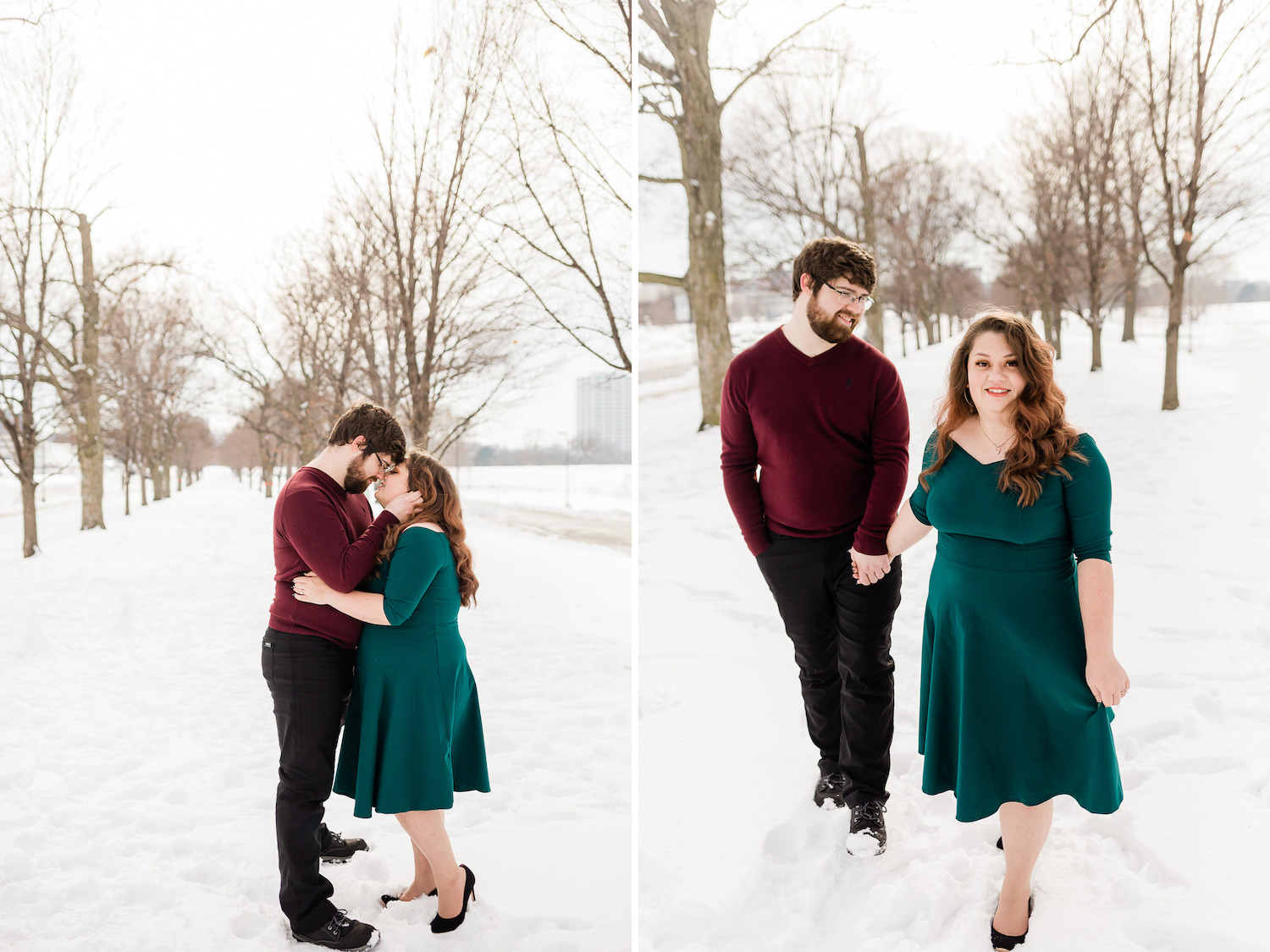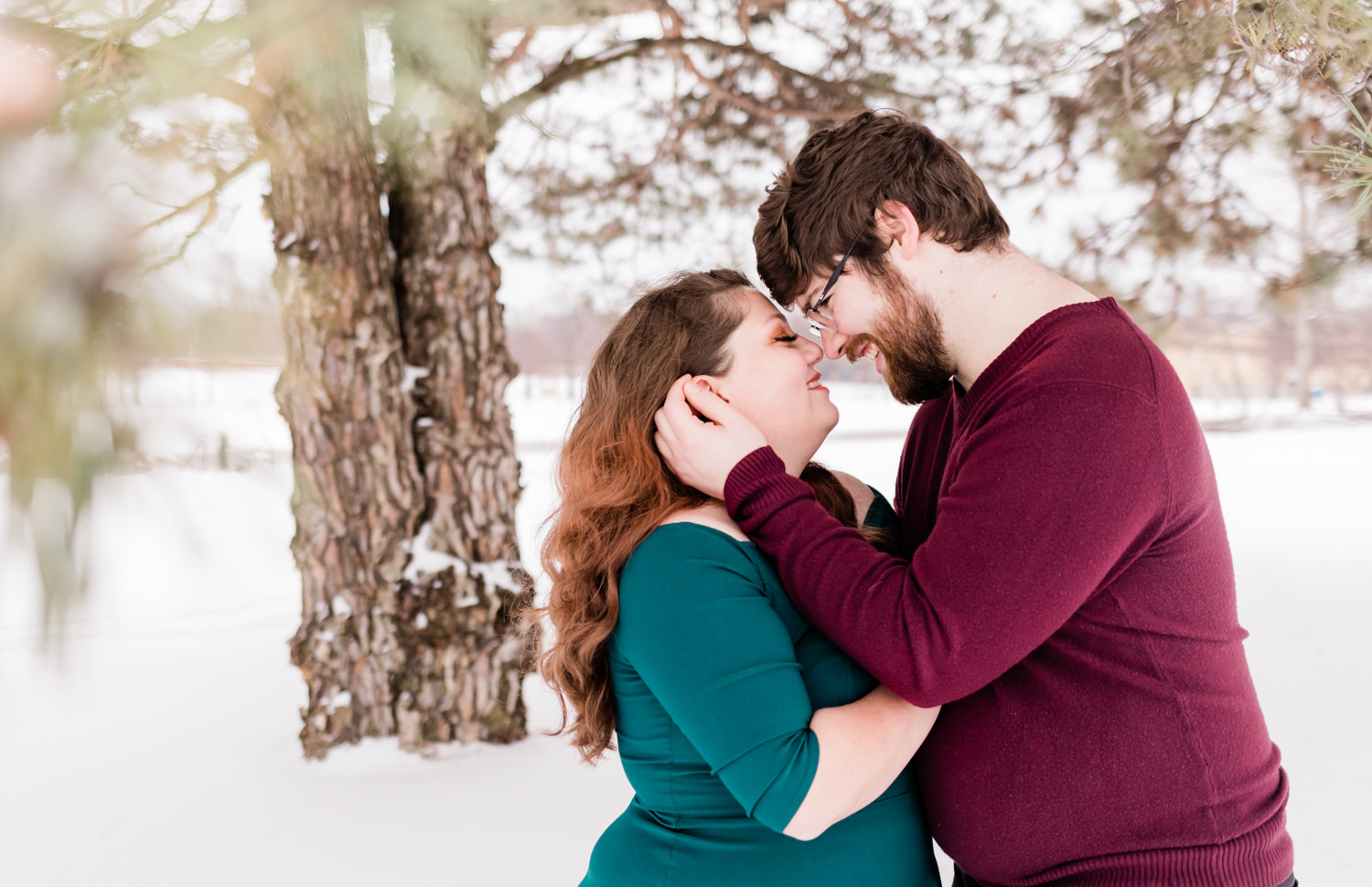 Loving the look of their engagement session, but not sure what to wear to your own? Make sure to check out my post on What to Wear to Your Engagement Session!