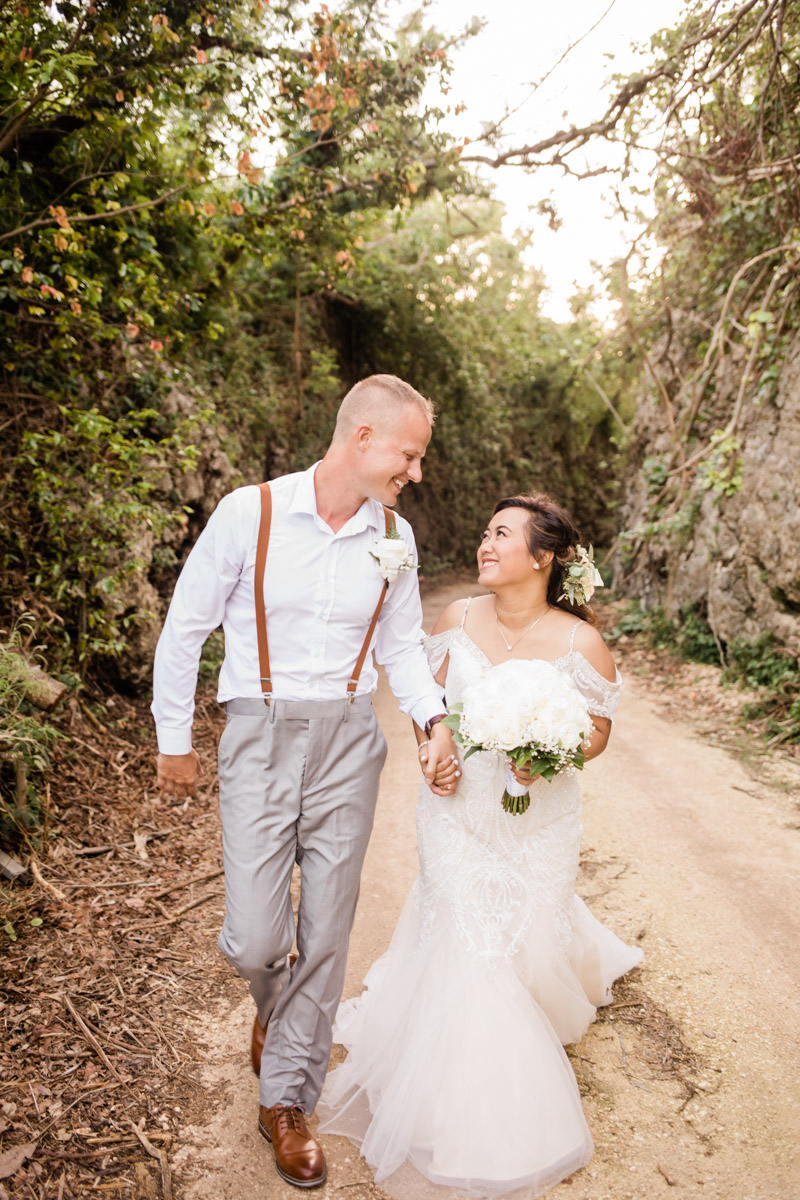 Wedding Photographer based in Saipan, MP
documenting & preserving your memories to pass down for generations
Hello, I'm Lauren Benson!
My Story
When I was a child, my mother ran an in-home daycare. I was constantly surrounded by other families, so often times it felt as if we were a family of thirty instead of a family of five. We would spend our summers at our local libraries summer program, where I would dive into every story I could. I was fascinated by the other worlds and lives that people lived and could never seem to get enough of their stories. I constantly wanted more, so I turned to photography. With a camera in my hand by the age of seven, I began my journey that has lead me to document some of the most incredible and heartwarming stories.
from my couples:
TESTIMONIALS
Lauren is a truly talented photographer. Her warm and easy-going demeanor really put my husband and I at ease in front of the camera, which is not an easy feat! She really went out of her way to make us feel comfortable, including giving me her shoes when my feet started to hurt! Lauren brings so much kindness and creativity to her sessions, we will definitely be booking more in the future.
Lauren did such a fantastic job capturing the beautiful day that was our wedding! I remember how magical the wedding was and thought to myself that I wish I will always be able to remember how wonderful I felt that day. But when I saw the pictures that Lauren took I knew that I will never be able to forget that moment. Lauren captured our emotions and our love so perfectly with the beautiful Wing beach in the backdrop in Saipan. The album she put together is so beautiful and I will cherish it forever. Lauren is amazing and one of the nicest person I met. Thank you so much for making our special day the experience of a lifetime.
If you are looking to have professional photos done on Saipan, Lauren Benson Photography is the only way to go! Lauren has been capturing our family's special moments from my niece's new born days, my engagement, to our wedding day. When it comes to taking pictures, I can admit I am very awkward at "posing" for the camera, but that wasn't the case with Lauren. She makes you feel very relaxed and comfortable, and that is what makes her work so good. Looking at all our photos, I can feel the love and happiness through them. She really knows how to capture the story. I will definitely be a repeat customer for years to come!