Timeless and Emotional
A Kansas City wedding photographer
for engaged couples seeking an effortless, fun, and natural experience on their big day.
Effortless and Genuine
A Kansas City photography experience crafted to fit your unique wedding day.
Searching for the moments that matter, bright images, and a fully customized process from start to finish? I am known for reliably delivering all three and so much more! By getting to know your personal story, I'll be able to document your wedding day in a way where you can relive this day for years to come. I go above and beyond for all my couples, from timeline planning, to delivering heirlooms of your wedding photos. I'm here for you from day one. Ready to get started?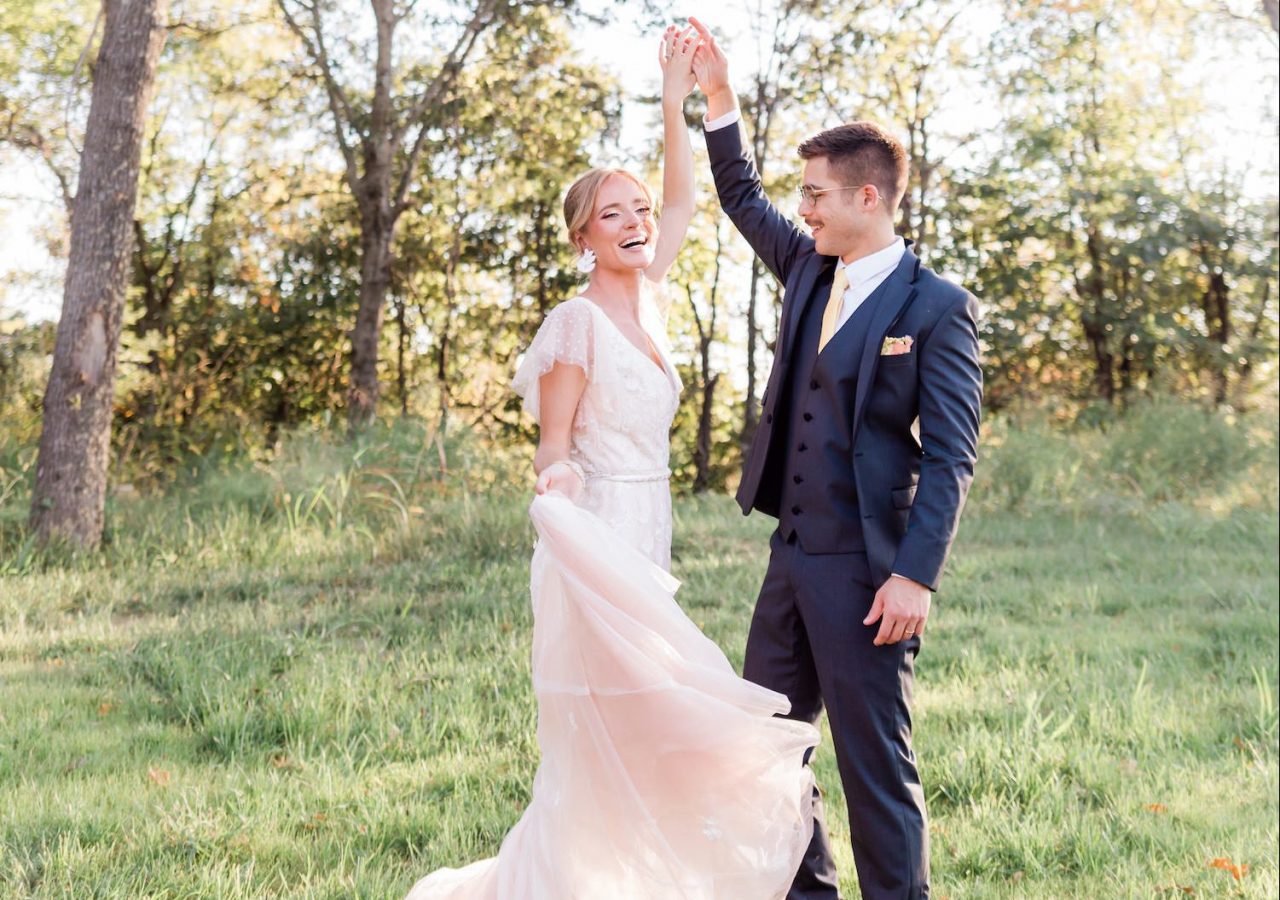 from my couples:
TESTIMONIALS
My best piece of wedding planning advice: HIRE LAUREN. She is seriously the best. She's one of the parts of my wedding that my mom still talks about. My whole family loved her, she was so professional and fun, took lots of great pictures, and made us feel so comfortable. Neither my husband nor I like posing for pictures, and yet she made it so easy and enjoyable. She was very responsive even during her maternity leave. I can't say enough great things about her, would absolutely recommend her to anyone!!!
Lauren is a truly talented photographer. Her warm and easy-going demeanor really put my husband and I at ease in front of the camera, which is not an easy feat! She really went out of her way to make us feel comfortable, including giving me her shoes when my feet started to hurt! Lauren brings so much kindness and creativity to her sessions, we will definitely be booking more in the future.
Lauren is absolutely AMAZING! The first impression I had of Lauren was that she was so genuine and takes pride in her work. She made us feel so comfortable with her as a photographer and her quality of work. Lauren introduced herself, her background, and wanted to know our love story. She took her time to get to know us instead of just rushing into her pricing for the engagement photos and wedding photos pricing and samples. I believe that is why both our engagement photo and wedding photo sessions were so easy because we got to know Lauren and Lauren got to know us. She knew our expectations and even added new ideas! The photos she took came out so beautifully that both my husband and I and our families were in awe. The quality of work she does is by far the best we've seen. But, not only that, we didn't just gain a photographer, we gained a friend. I would definitely recommend Lauren for any photo sessions! Easy to work with, funny, creative, and just the absolute best!
Lauren did such a fantastic job capturing the beautiful day that was our wedding! I remember how magical the wedding was and thought to myself that I wish I will always be able to remember how wonderful I felt that day. But when I saw the pictures that Lauren took I knew that I will never be able to forget that moment. The album she put together is so beautiful, and I will cherish it forever. Lauren is amazing and one of the nicest people I met. Thank you so much for making our special day the experience of a lifetime.
If you are looking to have professional photos done, Lauren Benson Photography is the only way to go! Lauren has been capturing our family's special moments from my niece's newborn days, my engagement, to our wedding day. When it comes to taking pictures, I can admit I am very awkward at "posing" for the camera, but that wasn't the case with Lauren. She makes you feel very relaxed and comfortable, and that is what makes her work so good. Looking at all our photos, I can feel the love and happiness through them. She really knows how to capture the story. I will definitely be a repeat customer for years to come!
Meet Lauren!
Ever changing hair color. Preserving wedding stories for nearly a decade.
Congratulations, and I'm so happy you found your way here! With an upbeat attitude and Marvel movies on repeat, I document moments that tell a couples story in an authentic and timeless way. My photography journey started at the age of nine, where I craved stories. I would spend my summers at the library checking out nearly ever book I could, but I still wanted more. Finding my way into photography with a film camera in my hand, and people watching in the park, I knew I was hooked with the best stories there are – love stories.
Now, I help Kansas City couples like you preserve the most memorable day in their relationships in a timeless way. You won't dread the experience of having portraits done on your wedding day, as I'll be there as a guiding hand and upbeat attitude to ensure every moment on your day is fun, memorable, and seamless.
Ready to make your dream wedding a reality?
Me too! Simply fill out the contact form and tell me every detail that is important about your big day! Then, I'll be in touch within 24 hours or less to book your consultation call! I meet with with every couple in order to get to know you from the start. I can't wait to meet you, talk about every detail you have planned thus far, every adventure that has led you to this moment, and begin preserving your unique love story for generations to come.
Looking for inspiration?
Head over to the blog!
I'm a wedding photographer and a storyteller. In my blog, you'll read and see countless love stories, inspiration for your big day, and personal stories that keep life fun!