A summer wedding at Avent Orangery, Kansas City.
The most unexpected chapters of our lives often create the greatest love stories.
Tory and Scout's journey from dorm buddies to newlyweds is nothing short of magical. Their love story is filled with adventures. From proposals at iconic landmarks to moving from city to city. Their wedding day at Avent Orangery sealed their story in Kansas City forever.
A Chance Meeting at the University of Colorado
In 2014, the University of Colorado became the backdrop for Tory and Scout's story. Sharing the same dorm, they quickly became inseparable and overall best friends. Fast-forward to May 2017, and their friendship began to change and blossom. They began to become the one constant in each other's lives.
Love Across Cities
From the jaw-dropping mountains of Boulder to the vibrant streets of Denver, Tory and Scout's love traveled from city to city. Their journey took an athletic turn, which led them to Seattle and Buenos Aires, a whirlwind adventure that only strengthened their bond. Through every cityscape, their love remained a constant, guiding them through the highs and lows.
The Proposal at "The Scout" Memorial
On July 5th, 2022, Tory organized a surprise proposal that would rival any epic love story. Taking Scout to "The Scout" memorial in Kansas City, Tory popped the question against the backdrop of a city filled with memories. Family hid in the bushes with their cameras ready to document such a memorable moment. The couple celebrated with champagne and continued the joyous occasion at Garozzo's, surrounded by the warmth of family.
Shared Passions and Small Adventures
Tory and Scout's love is not confined to grand gestures. It simply thrives in the simple joys of life. Road trips to new cities, exploring breweries, and engaging in friendly competitions are the building blocks of their relationship. Their shared love for sports, road trips, and bar hopping, brings them together. These small moments create a bond that defines their love story.
The Wedding Day at Avent Orangery
In June, amidst the blooming beauty of Avent Orangery in Kansas City, Tory and Scout's dream wedding unfolded, marking the beginning of their happily ever after. With an elegant palette of champagne and black, the day was a tapestry woven with intimate moments and grand celebrations.
The day kicked off with a breathtaking first look, a private moment shared between Tory and Scout. Before the whirlwind of festivities began, these two decided to share private vows. As they locked eyes, the world seemed to fade away and all they could see was one another.
The ceremony itself was a reflection of their unique journey—filled with laughter, tears of joy, and a presentation of the bride after they said "I do" that would make anyone feel utterly loved.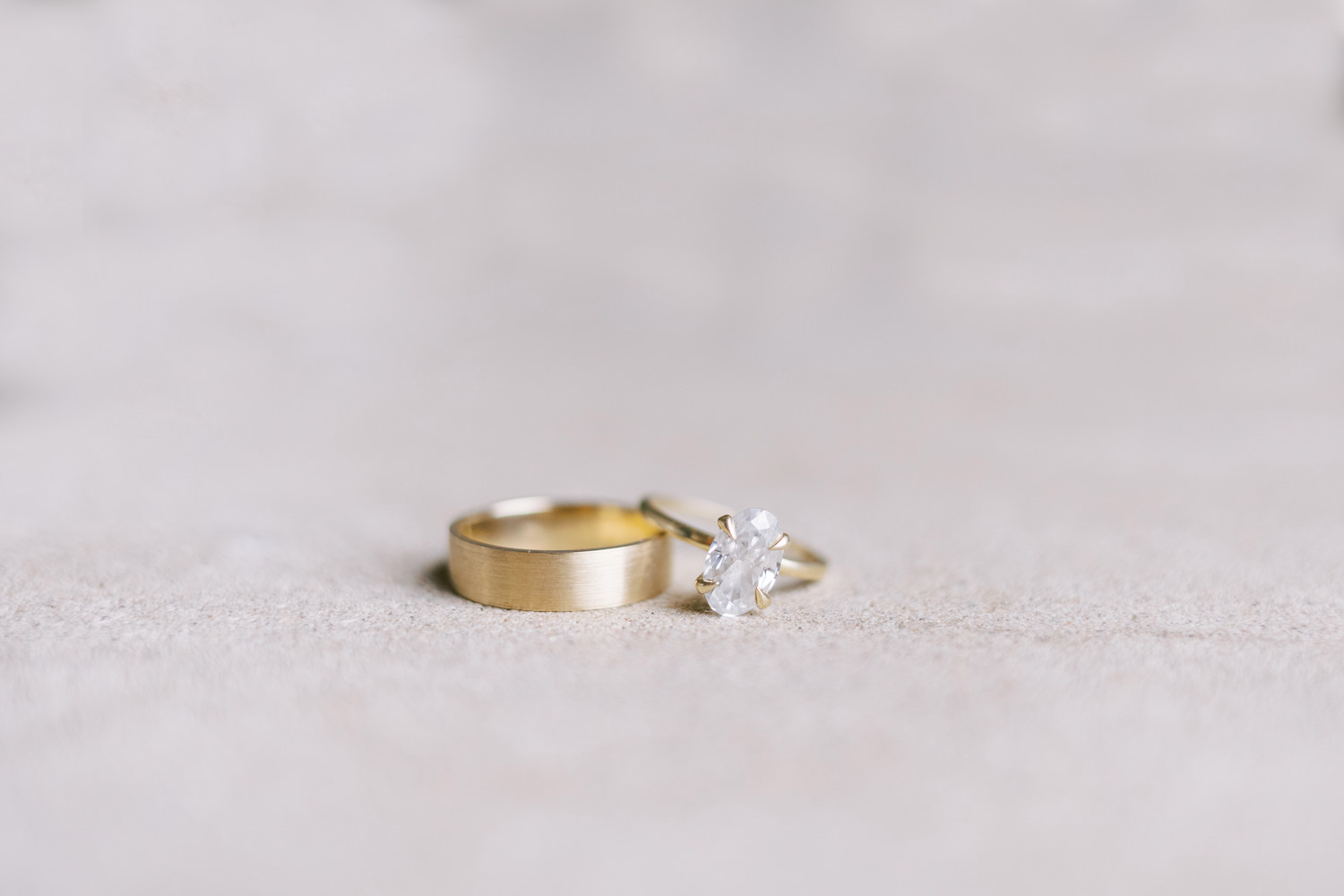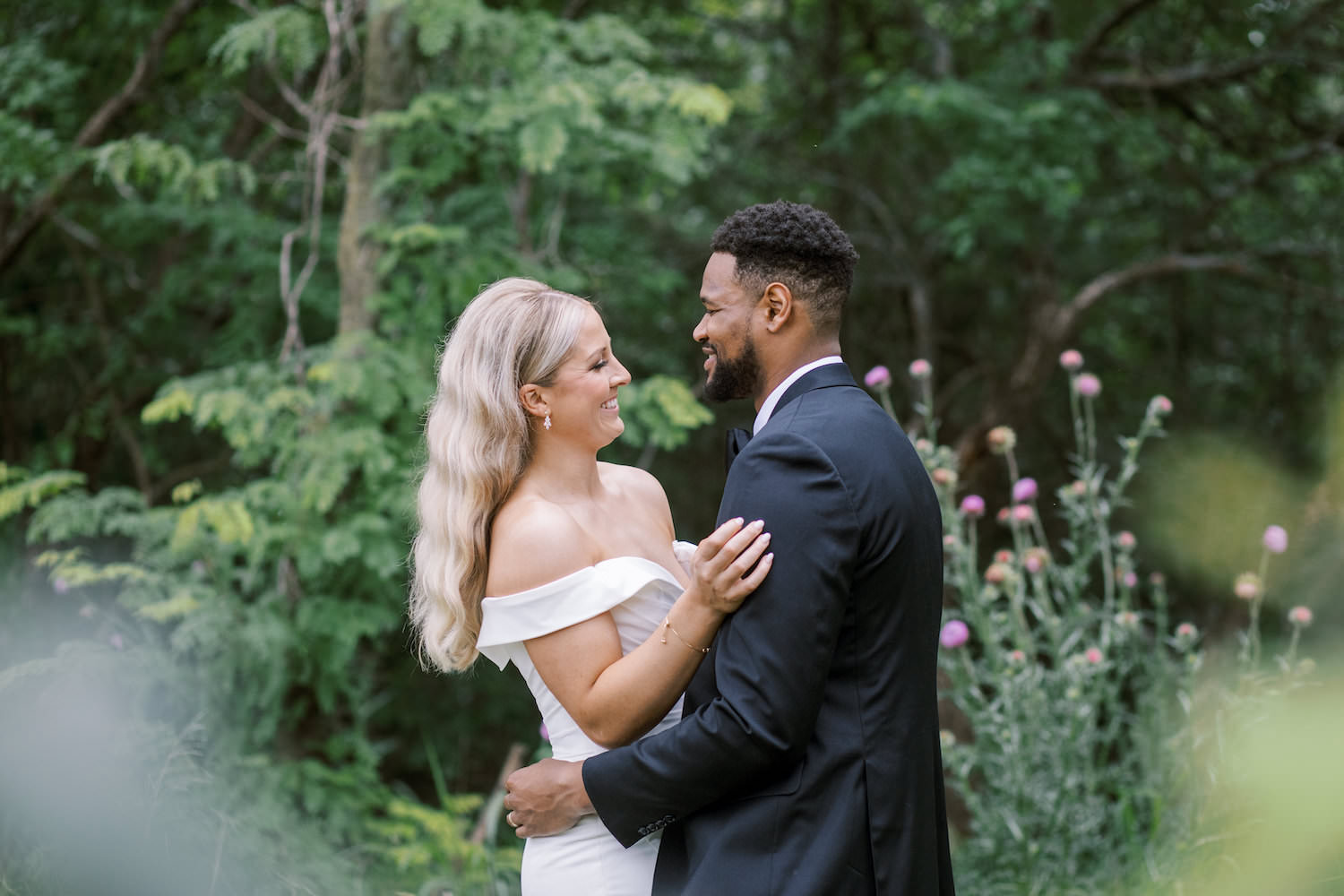 Avent Orangery is the perfect greenhouse-style venue.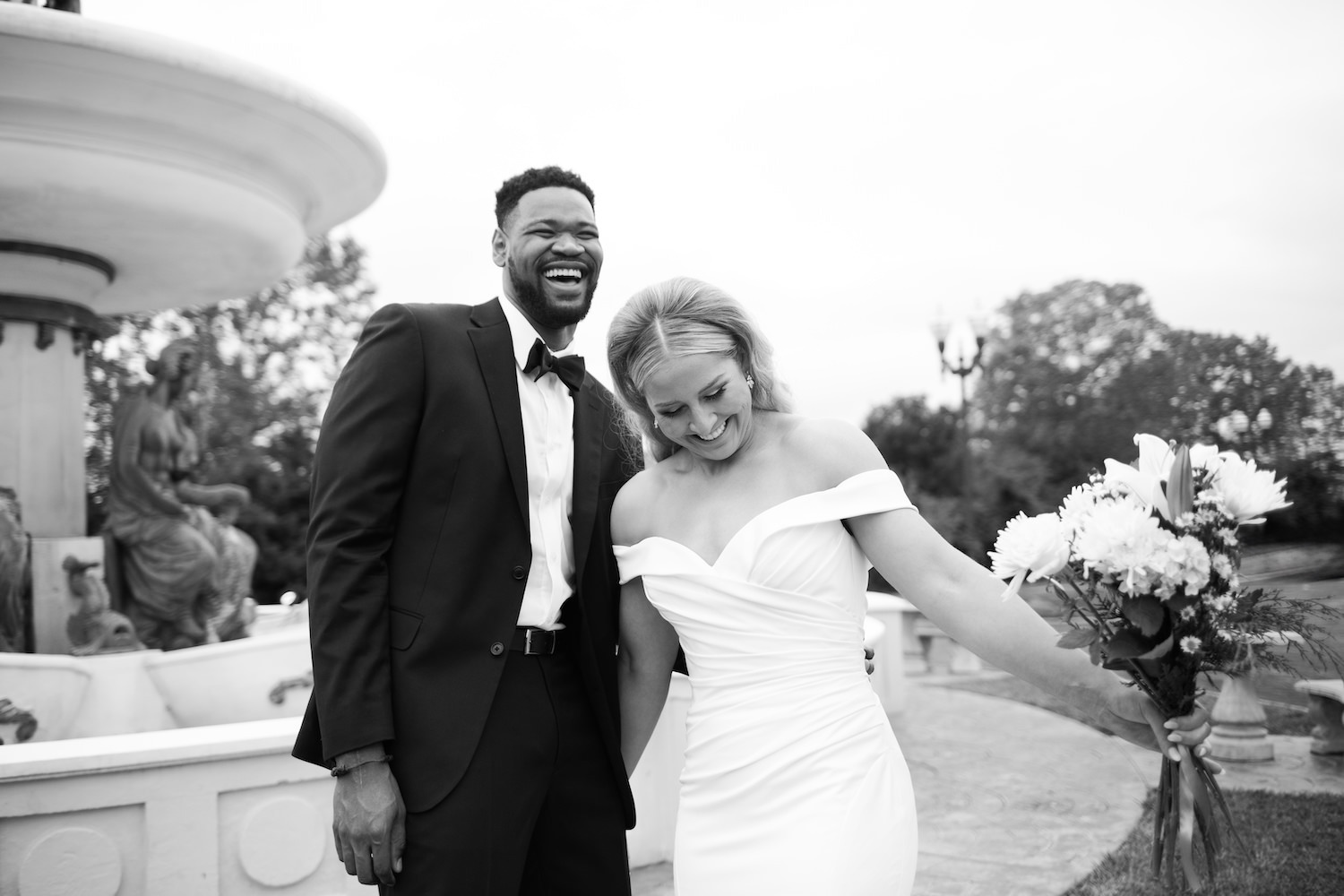 The Party
The reception that followed was nothing short of spectacular. Prioritizing intimate moments for just the two of them, Tory and Scout stole quiet glances and shared smiles that spoke volumes. They intentionally snuck away for private moments and prioritized portraits both after the ceremony and at sunset. Each detail, from the decor to the music, was carefully curated to reflect their personalities and the essence of their love story.
As the night unfolded, the atmosphere shifted from intimate to exuberant. Surrounded by a sea of familiar faces, family, and friends, the dance floor became the center of pure celebration. Every guest was on their feet, dancing, laughing, and creating memories that would last a lifetime. 
The joyous energy of the night was contagious, with laughter echoing through the venue and the dance floor becoming a stage for the lively celebration. Heartfelt toasts from the father of the bride brought tears to everyone's eyes. They made sure to dance with each guest with bright wands and good music. Above all, genuine happiness radiated from this incredible couple in each moment.
Want to see more wedding day magic?