When it comes to a downtown Kansas City wedding, this couples day was truly unique.
When I first met Shelby and Wes, this Kansas City wedding photographer fell in love with them right away! Between Shelby's uplifting attitude and Wes's wholesome vibe, they are just downright wonderful to spend time with! But what is most incredible about this pair is the effortless love they have for their friends, family, and most especially for each other.
Every downtown Kansas City wedding is uniquely beautiful. But as a photographer, there are just some celebrations that stick out in my memory in a special way. Sometimes it's because of the breathtaking venue and other times because of the personality-packed celebration the bride and groom planned. But there are some wedding days that I'll never forget. And that was certainly the case with Shelby and Wes's wedding day at The Everly!
Where to begin?
The bride was radiant from the moment she arrived, but the way Hello Lovely worked their magic made her downright jaw-dropping. (When you're searching for vendors for your downtown Kansas City wedding, you cannot go wrong with Hello Lovely!) I especially loved how effortless and sophisticated Shelby's hair turned out. And when Shebly slipped into her wedding gown, the entire look become instantly whimsical. Her bridesmaids, grandparents, and brother were truly blown away. They had the most incredible reactions I've seen during their first look. While tears were definitely present, the laughter and joy that filled the room was radiant. Moments like this are what make the pre-ceremony time some of my favorites on a wedding day!
The groom and his groomsmen in their tuxes looked bold and sophisticated! When it came time for Wes to get dressed, he had three choices for a tie. He still couldn't decide which one to wear! As quickly as I could, I rushed to Shelby with the choices. I held each option up and we had a vote on which tie would look best. It was decided that the tie preference Wes had listed as his first choice was ruled out the quickest. This brought a roaring laugh throughout the entire prep suite.
There was definitely no shortage of incredible spots for portraits, that's for sure!
One of the best parts when planning a downtown Kansas City wedding is that there are hundreds of unique locations. From the photos we took in the modern Airbnb to the ones in downtown Westbottoms, each location was not short of eccentric. Shelby and Wes are going to have a crazy hard time choosing which ones to print and hang in their home!
Then, off to their downtown Kansas City ceremony we headed!
When the guests saw the string lights turn on at The Everly, their jaw draws in awe. This venue is one that dramatically changes as the sun goes down. Whether the light is pouring through the windows, or it's romantically lit for an evening ceremony, it's truly one of a kind. And then, once the party kicked into high gear and the guests hit the dance floor, the reception space felt homey and intimate, as everyone piled on the dance floor!
One of the truest joys, though, is preserving how beautifully a couple is loved by their family and closest friends on their wedding day. During the Maid Of Honors speach, she was able to compare the newlyweds to one of their favorite couples. Not only did she hit the nail on the head with them, but she also had the DJ play a song from Linda in Bob's Burgers. Moments like these are the ones I can't wait to photograph and never forget. They bring so much realness to the day, and allow guests to understand who the couple truly is.
Shelby and Wes told me the thing they were most looking forward to was being present with each other in a stress-free way.
I truly believe without a doubt we captured exactly that! And as they celebrated the best day of their lives with the people they loved most, I couldn't help but share in their joy as I clicked away with my camera! Congratulations, Shelby and Wes, on your new life together, and I can't wait to hang out with you again soon!
Planning a wedding celebration of your own? I'm always excited to get to know amazing new couples like you! Get in touch today so we can start creating your dream wedding photography collection!
Everyone loved this Airbnb, but the little details that the wedding party added up leveled it significantly. 
While I try to stay behind the camera most of the time, I'm often involved in some pretty big decisions on your wedding day.
At this point, everyone was struggling to lace the buttons. With nearly a decade of experience, I jumped in to help!
Without reservation, this brother and sister struck a pose that screamed sibling love.
Despite it being freezing outside, this wedding party had no hesitation to walk around all day for their downtown Kansas City wedding.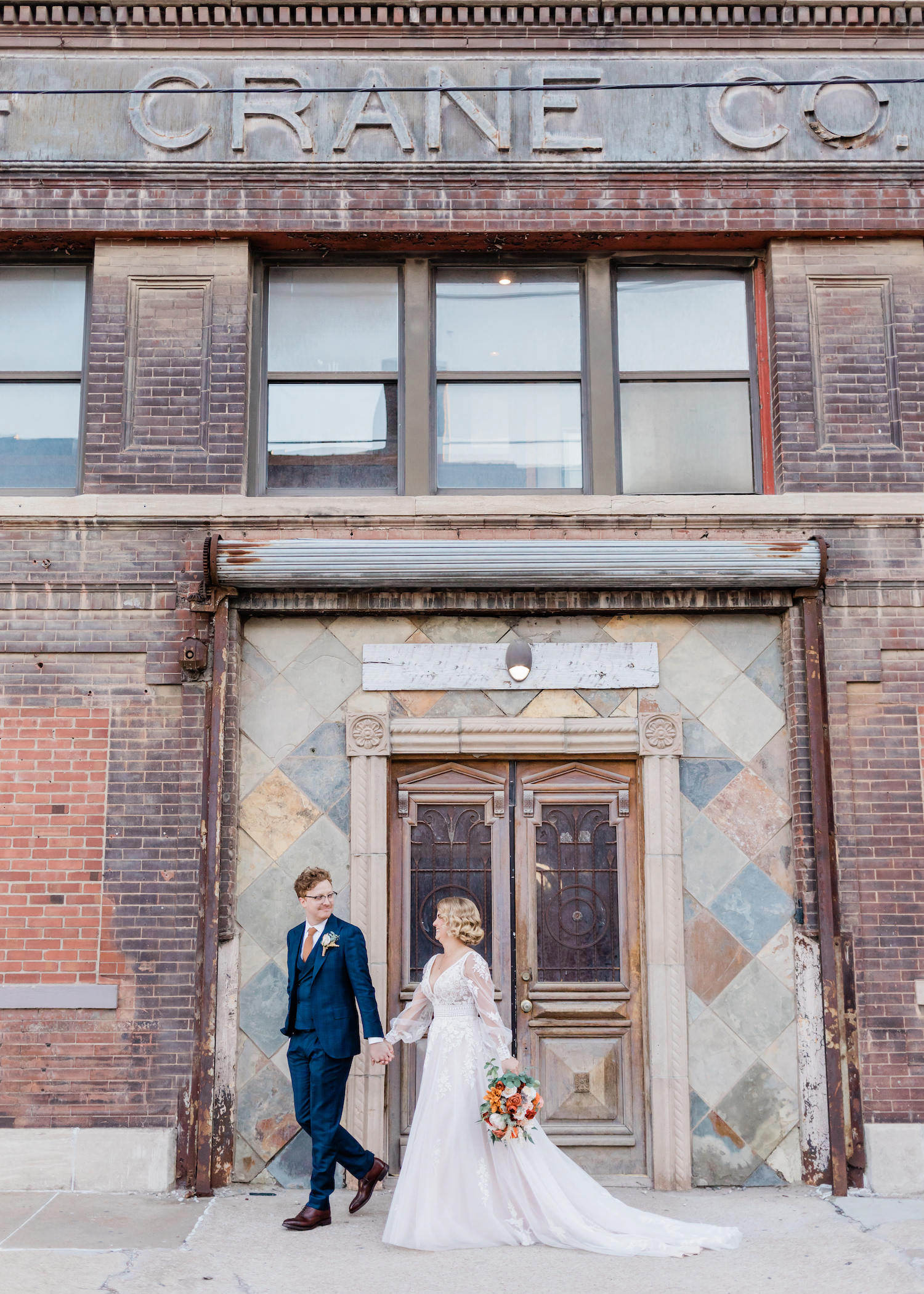 After exploring the Westbottoms, we headed to The Everly for the ceremony and reception!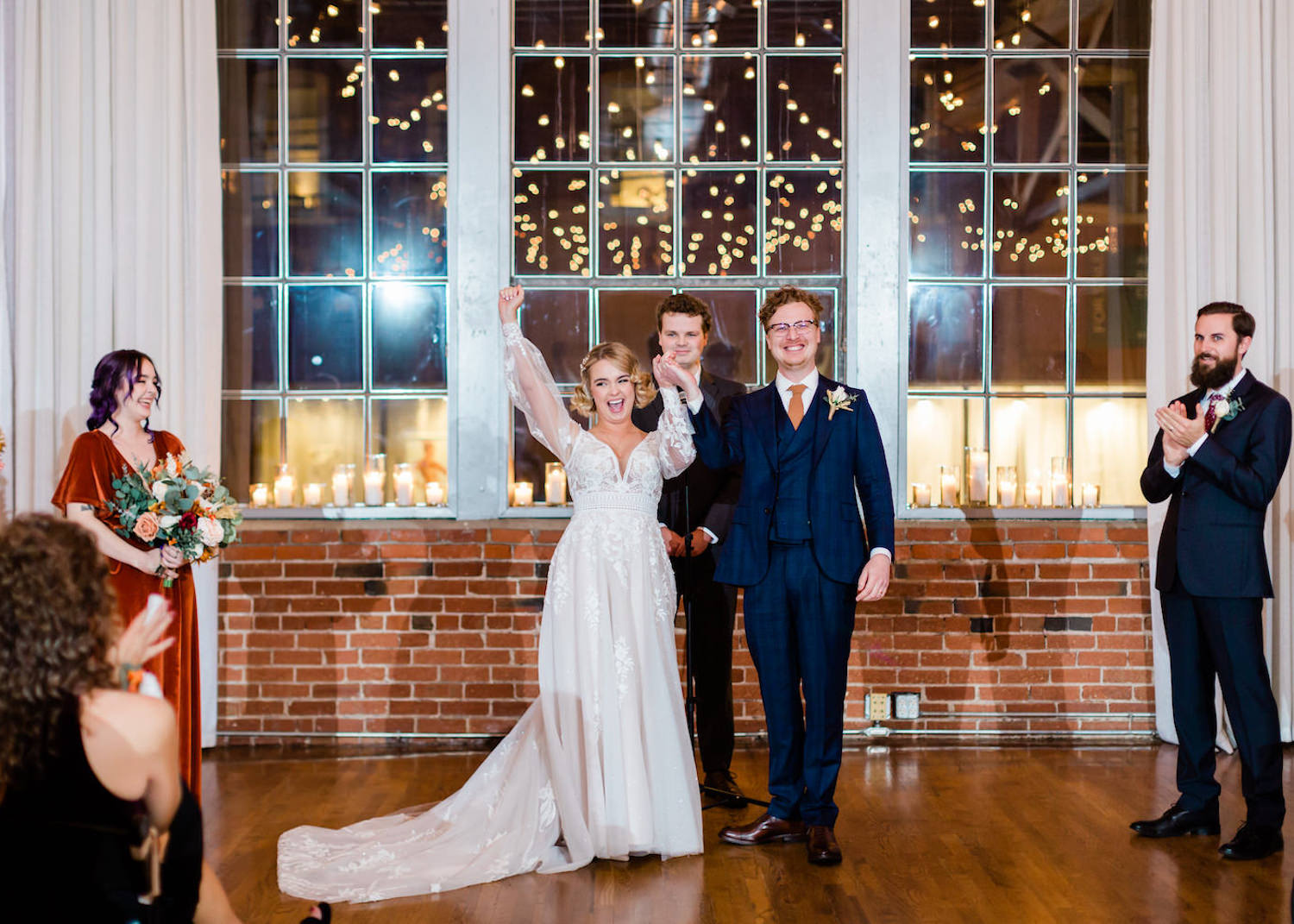 Officially married! You couldn't ask for a more perfect backdrop for a downtown Kansas City wedding!
And now for everyone's favorite part of the night – dancing!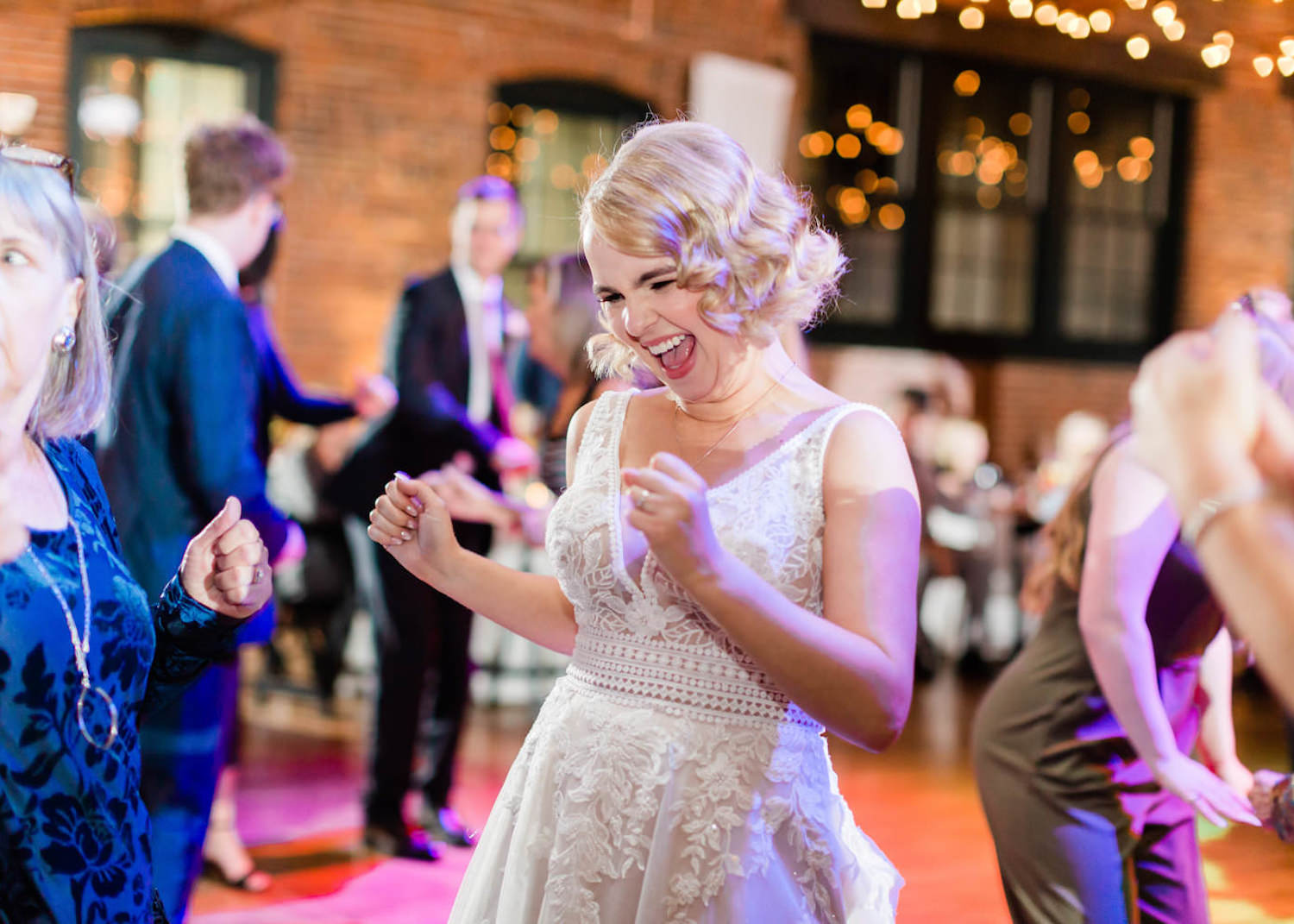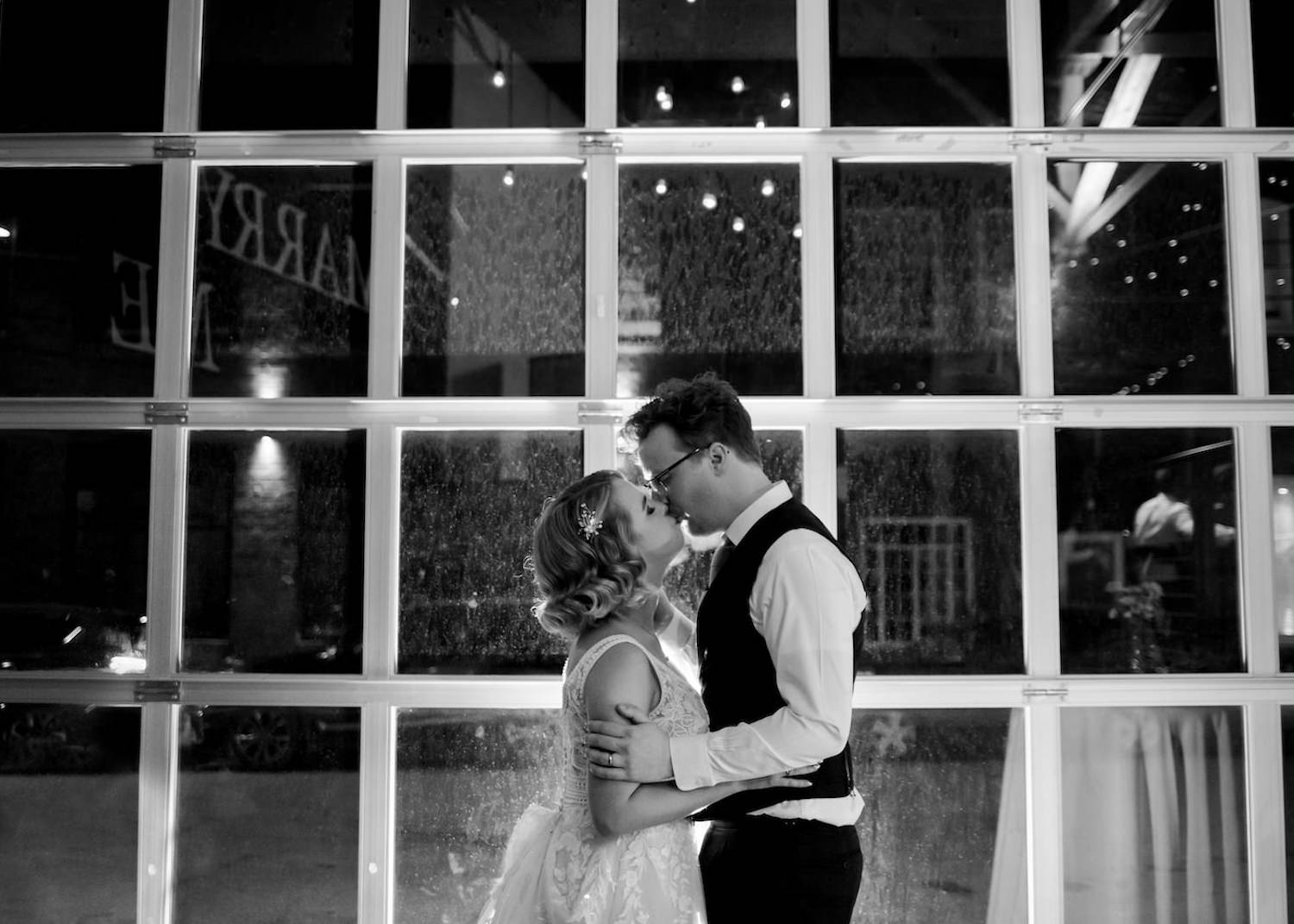 Thank you to the wonderful vendors who made their wedding day possible!
Photographer: Lauren Benson Photography
Planner: Brick + Ivory Events
Venue: The Everly
HMUA: Hello Lovely KC
Cake: Clever Cakes KC
Caterer:  Matthews Catering
DJ: Elite Sounds
Wondering how to keep your downtown Kansas City wedding reception alive?
Be sure to check out 5 Reception Wedding Games You Must Include on your Big Day!