Having an intimate wedding at home was cool before a pandemic.
When I first met Mable and James, they told me that they had planned to have an intimate wedding. During our intial consultation, it became clear that we would instantly become friends. The best part of our whole chat was the little additions they brought with them. Their little girl Hanalei and the newest member of their family, their itty bitty baby Katana.
While I couldn't get over the sweetness of Baby K, I also couldn't help but notice how over the moon in love with each other they were. Not only were they giggling over how they met and how James proposed, but the looks that they gave one other when the other person wasn't looking was something straight out of a fairytale.
It was as if their hearts were singing a song that was only meant for one another.
Mable and James chose to plan an intimate wedding at Mable's childhood home on the stunning island of Saipan.
As Mable got ready with her best friends and family, her daughters ran around the home and played underneath her wedding gown. It was magical seeing the kids just as excited for their big day as she was.
Their home was warm and bright, and as soon as you walked in you could instantly feel a smile come to your face. The architecture of the home was absolutely phenomenal, but the thing that stood out the most was the endless amount of photographs of Mable's childhood. It was no wonder why they chose to have an intimate wedding here than a different venue.
Walking through the house and watching her story unfold, just as she's about to start an entirely new chapter with James, was touching.
The intimate wedding ceremony took place in the front yard. It was bright, sunny day and everyone beamed with love. As guests gathered together, they laughed and joked all while looking for a hint of the bride from the window.
Although their little girl wasn't the most thrilled flower girl you'll meet, she was determined to get to Daddy.
Just a few minutes away from the intimate wedding ceremony was a beautiful road with coral walls lining the path. It made for the absolute perfect place for their bridal portraits!
For their reception, they chose to have it at a local restauraunt. The romance was in the air the entire reception as they fluttered from table to table. The speeches from her father, mother, maid of honor, and bestman made every guest tear up. 
The intimacy, laughter, and love surrounded Mable and James throughout their entire wedding day. Having an intimate wedding can ensure that you have personal moments with each guest. When it comes to finding the perfect venue for your intimate wedding, be sure to look close to home first!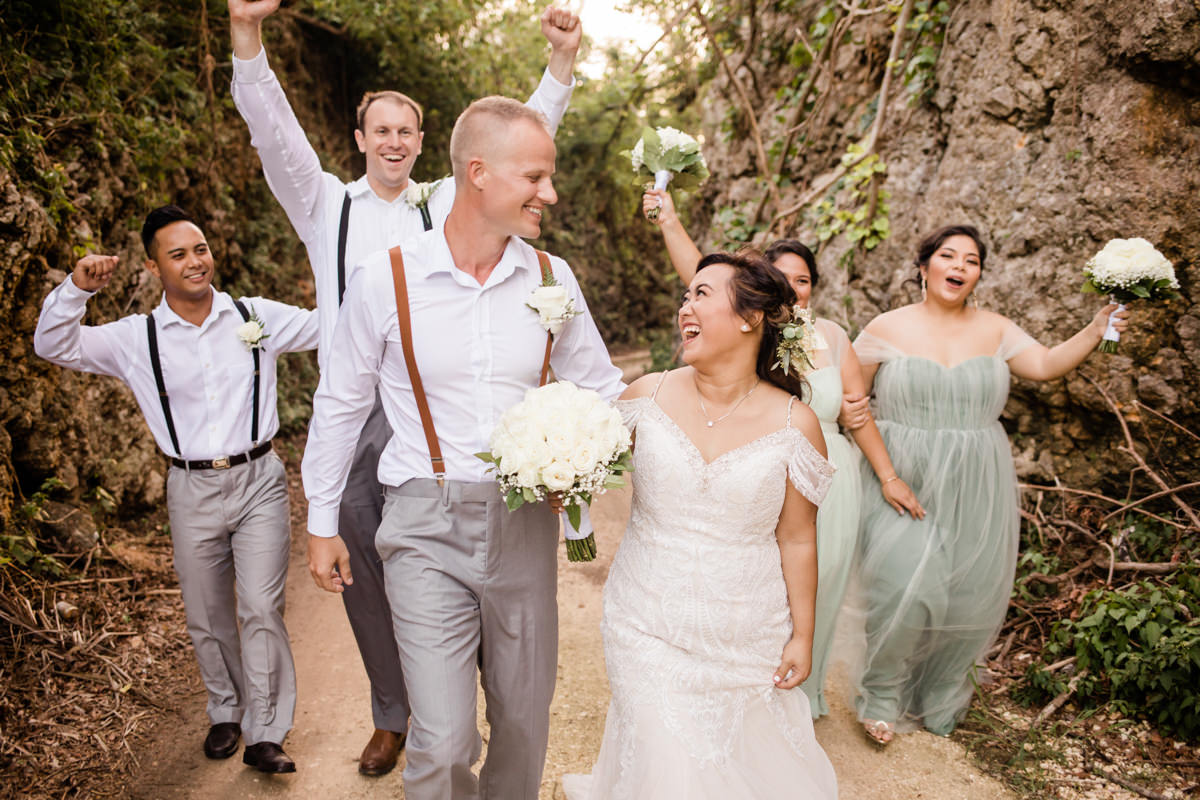 From the couple:
"I hired Lauren for a small and intimate wedding that I was planning for myself and my fiancé (at the time). We had booked her almost a year in advance and, right from the beginning, she put both of us at ease. She was super excited to meet us and really took the time to get to know us as a couple and learn about our love story. This meant a lot to me because I felt like I was more than just a client, I was a friend…someone she truly cared about. She offered some really helpful tips, a wedding photography timeline and kept us on pace during the wedding (from early in the morning until the wedding reception). She was beyond what I had envisioned a wedding photographer to be. If I were to choose a word for her, it would be Trustworthy. I trusted her with my wedding and she captured all the photos so beautifully! When my daughters grow up, I have Lauren to thank for our heartfelt wedding album and our amazing photos. Thank you Lauren for treating us like family and delivering top of the line professional photography services."
Did you get engaged over the holidays?
Be sure to check out A Merry and Magical Christmas Engagement Session!