What to wear to your engagement session
One of the most frequently asked questions I receive as a wedding photographer is: "What should we wear to our engagement session?". It is often followed up by questions and comments like "Is there anything we should bring?", "We have never had photos taken before, what if we don't know what to do?" and "Can we bring our dog?".
I am all about relieving stress from my couples, so I've decided to take the time to answer all of these questions below!
1. This is such an exciting time! Remember to be yourself!
I've said this a million times before, but being engaged is just as exciting as your wedding itself! You're spending so much time together and learning new things about one another all leading up to a big change. Don't hesitate to do something both of you love and dress comfortably for it!
2. Compliment one another!
Unless you are a tourist walking hand in hand downtown, then you can put away the matching outfits! Pick out 2-3 colors that compliment one another and layer!
Have you already chosen your wedding colors? Feel free to incorporate some of your colors into your engagement session to match your Save the Date or giveaways! You don't have to wear the exact colors, but adding little accents go a long way. This bride had chosen rose gold as a part of her wedding colors, so she incorporated that into her jewelry!
3. Don't wait until the last minute to choose your outfits!
I am a PLANNER. And if you're planning a wedding, you should be too! Make sure to choose your outfits ahead of time so you're not scrambling last minute to find something that matches. Lay your choices out on the bed to have a better look or take your outfits on a "date" to see how they feel. Just remember that waiting until last minute to choose your wardrobe is like wearing a new pair of heels to a 10-hour event – you'll regret it afterward.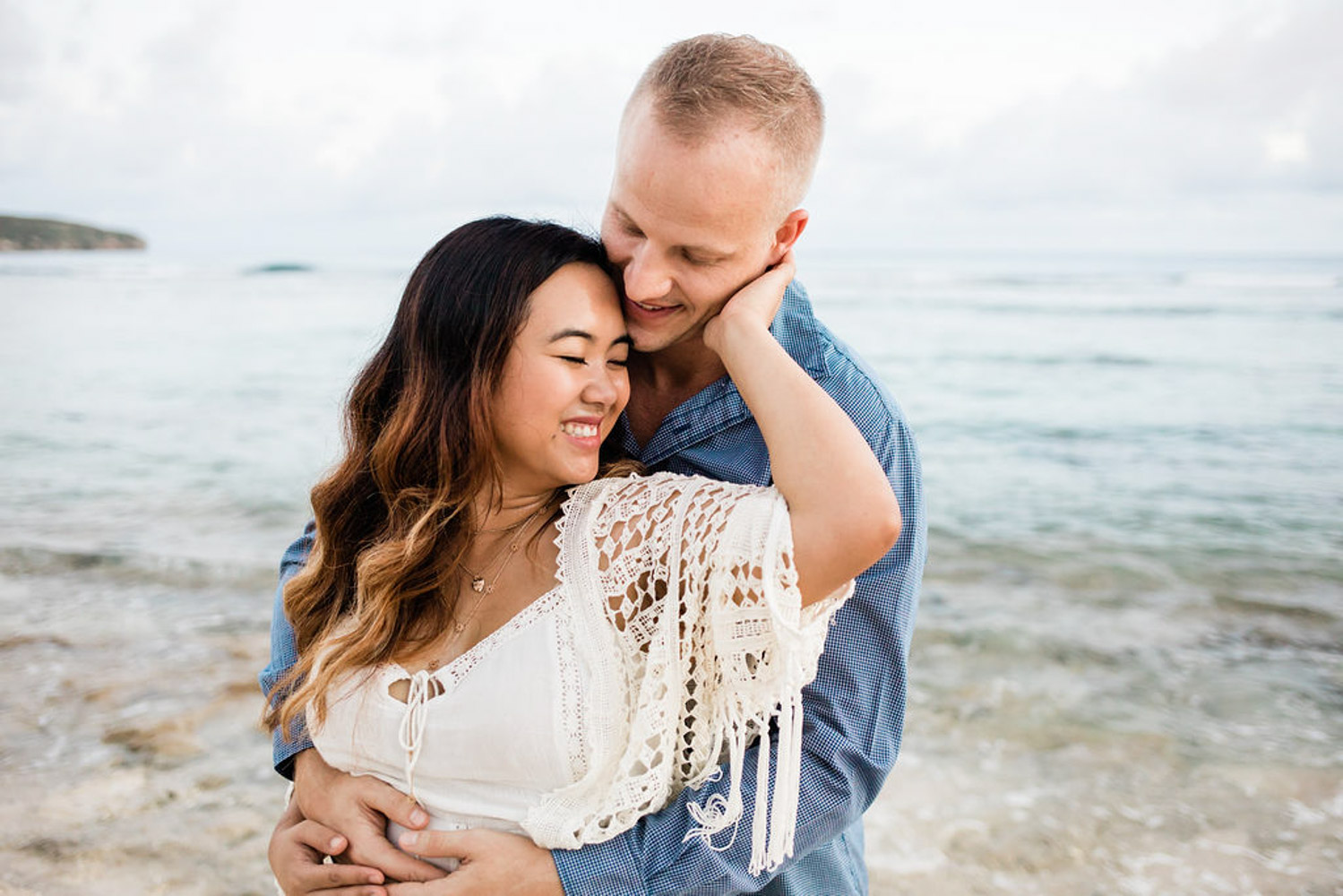 Be sure to be mindful of your environment. If you wear neon colors or jeans to the beach it may clash and look dated. When in doubt – choose neutrals!
4. Meaning goes a long way.

Now that I've mentioned being mindful of your environment, make sure to choose a location that means something to the both of you. Is there a place you frequent as a couple? What about the place he proposed? This will help compliment your wardrobe and ensure that these photos are memorable and timeless.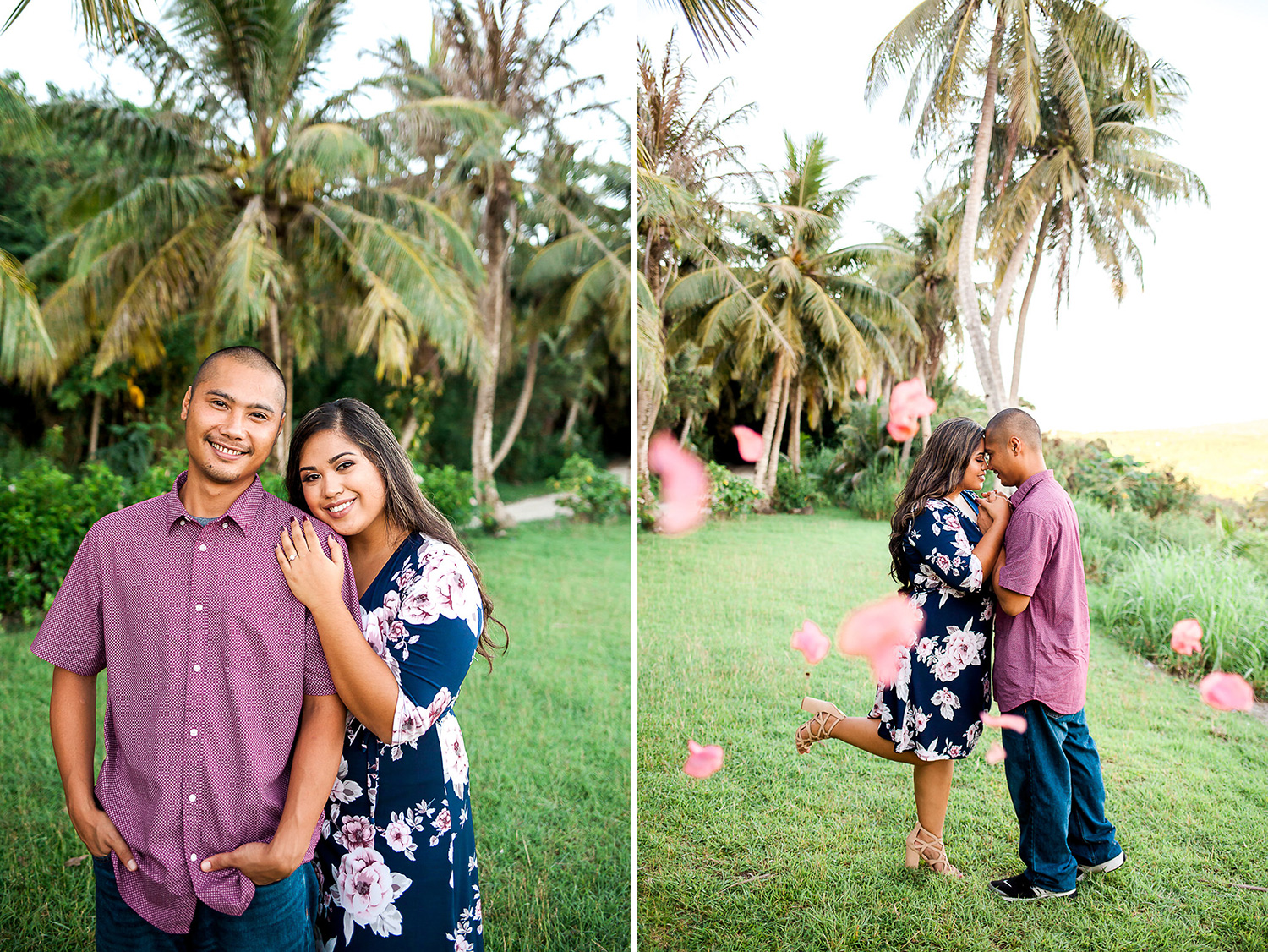 5. Get fancy with it!
You don't have to go out and buy something new just for the session, but don't be afraid to dress up a little! Wearing what makes you feel confident can make you feel more comfortable during your photos.
For some couples, getting their makeup and hair done prior to the session can make them feel like a million bucks (plus it is a good practice run with your wedding hair and makeup artist)!
If you don't feel like dressing up, make sure that your wardrobe is good quality. Definitely, don't show up in your 5K t-shirt and old running shoes!
6. Bring your puppy so I can pet them!

I LOVE animals, and if you've asked if you can bring your dog along then I'm sure you are too! Your pets are definitely a part of your family, so don't be afraid to bring them along to celebrate your love! Just keep in mind to bring lots of water and treats for them so they feel extra spoiled.
Whatever you choose to wear to document your engagement, just remember to let loose and have fun! Be ready to smile, cuddle, laugh, dance, kiss and flirt the entire day and you won't be so worried about "being awkward" in the photos. Leave it up to the professional to guide you two along the way.

Have any questions about your engagement session? Feel free to comment below or e-mail me!