Looking for tips as a plus size bride?
As a plus size bride, you may feel as if you can't have the wedding dress of your dreams. I recently had the pleasure of documenting some of the most beautiful gowns. Pena House Boutique offers a wide range of wedding gowns and has a perfect vision when it comes to dressing a bride of any shape and size.
–
I recently sat down with Michelle, owner of Pena House, for a few tips for plus size brides looking for their perfect gown!
–
"Your best bet is to ignore the number size entirely and focus on the overall bridal look and fit. If you find a gown that helps channel your inner goddess, then who cares about that number?"
–
"Step out of your comfort zone and don't be afraid to try on dresses in different styles and fabrication. Put your faith in the bridal stylist, she is the expert after all. Keep an open mind and take her advice if she swears that fit and flare is absolutely perfect for you."
"Unsure what will look good? The A-line cut with a fitted bodice works well for all brides of all body shapes and sizes. It works because it's flattering and it can mask any perceived imperfections. A slim A-line cut is the modern version of the classic A-line and works well to hide the hips without adding more volume. And it's not just for the curvy ladies-this slim cut is adored by brides and stylists alike."
"Finding a good seamstress is key to getting the perfect fit. Details can be altered and added have that perfect look. Seamstresses can assist in altering the gown in case of weight gain or loss. Life happens and you shouldn't have to worry about not fitting your gown."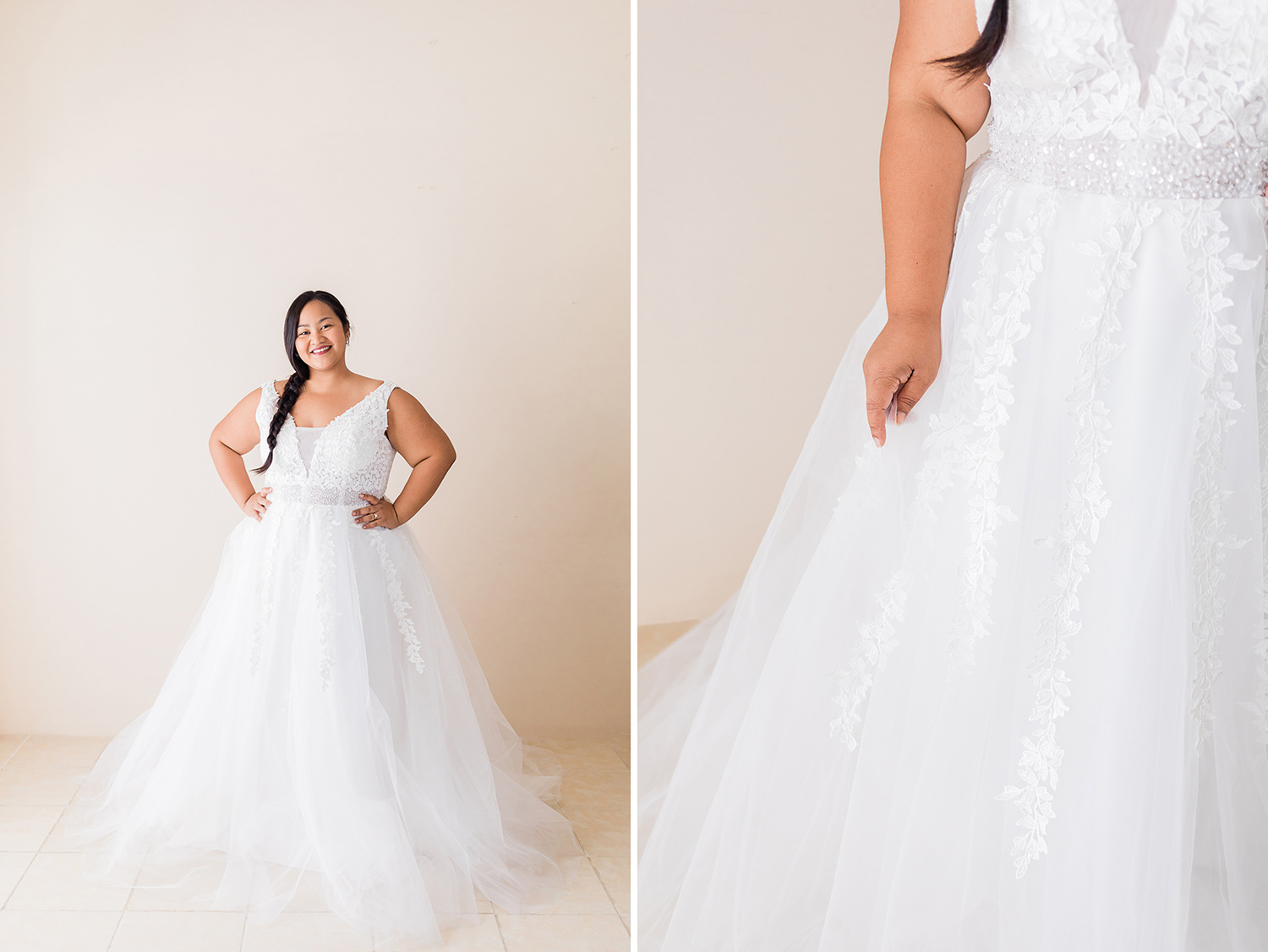 "Highlight the part of your body by choosing a specific neckline or backline."
–
"Try using a veil for a little more coverage on the arm area. It can create a softness to the look and it won't draw any attention to the arms if that's a problem area."
"Love your décolletage, then opt for a sweetheart or a v-cut neckline. Flaunt it if you got it! Don't be afraid to show some skin. If you've got a dress with sleeves, perhaps an open low back will bring some sexy into the overall bridal look."
"Your overall experience should be amazing, call ahead and schedule for a fitting. Be sure to let the bridal stylist know that you're a plus size or curvy bride, that way they'll be prepared to fit you in the right sizes gowns."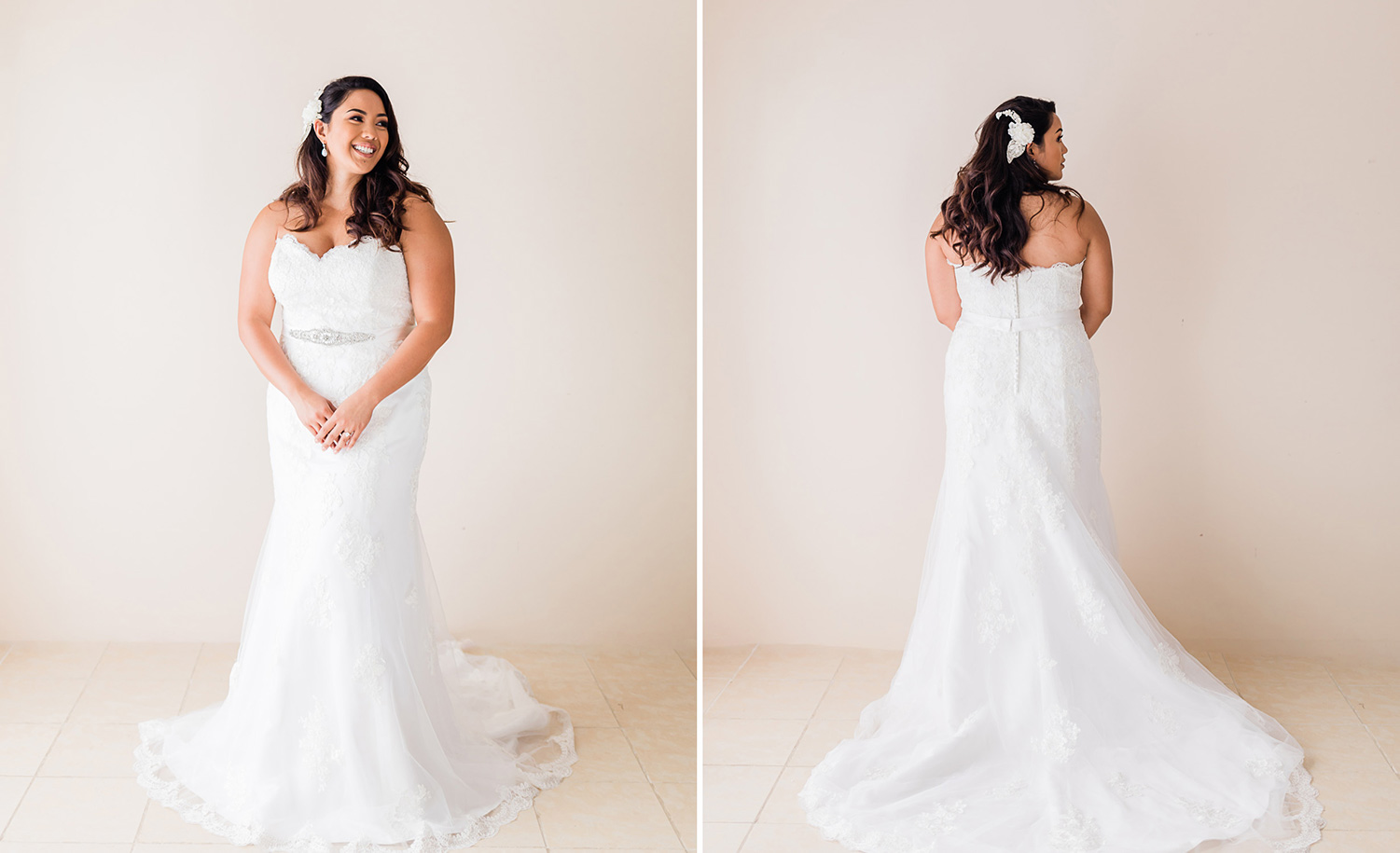 A huge thank you to Michelle and Pena House Salon for your advice and for constantly fulfilling the brides of Saipan's dreams!
Photography: Lauren Benson Photography
Gowns: Pena House Boutique and Salon
Models: Raquel Seman, Deveney Dela Cruz, Kristin Berry, Jaki Fujihira