Winter in Kansas City may not appeal to everyone unless you're planning on popping the question at the Nelson Atkins Museum of Art in a winter storm!
Surprise proposals are one of my absolute favorites to photograph. There is something so special about planning ahead of time to surprise the love of your life. When Ethan reached out to me, he let me know that they had been dating each other since their senior year in high school. In fact, they had taken their prom photos at the Nelson Atkins Museum of Art!
After high school, they navigated their relationship through long-distance drives and college class hours.
Nothing could stop these love birds from seeing one another. Once college had finally ended, Ethan and Murielle decided to move back to Kansas City together. Little did she know that a few years later, Ethan would reach out to me to surprise her on their sixth anniversary.
I absolutely love getting to know my couples! When you're planning on a surprise proposal meeting each other beforehand is essential. Ethan and I quickly hopped on a Zoom call. He shared their love story and we were able to create the perfect plan for a surprise proposal at the Nelson Atkins Museum of Art.
What we weren't expecting? A winter storm warning to be in effect for Kansas City.
Remember how I said nothing could keep these two love birds apart? While others were nervous about the snow, these two bundled up for their "couples session". We ended up being one of the only people at the Nelson Atkins Museum of Art! If you live in Kansas City, you'll know how rare that is.
While we walked around (carefully on ice and snow), the beauty of Kansas City was all around us. New York City has nothing on Kansas City. It felt as if we were in a Hallmark movie, and the big moment was about to happen.
Murielle was incredibly surprised when Ethan dropped down to one knee on the beautiful staircase of the Nelson Atkins Museum of Art. After the initial shock, and of course, the big YES she gave, we danced around the museum as the snow continued to fall.
From their prom photos to their engagement, the Nelson Atkins Museum of Art tends to hold all of this couple's big moments.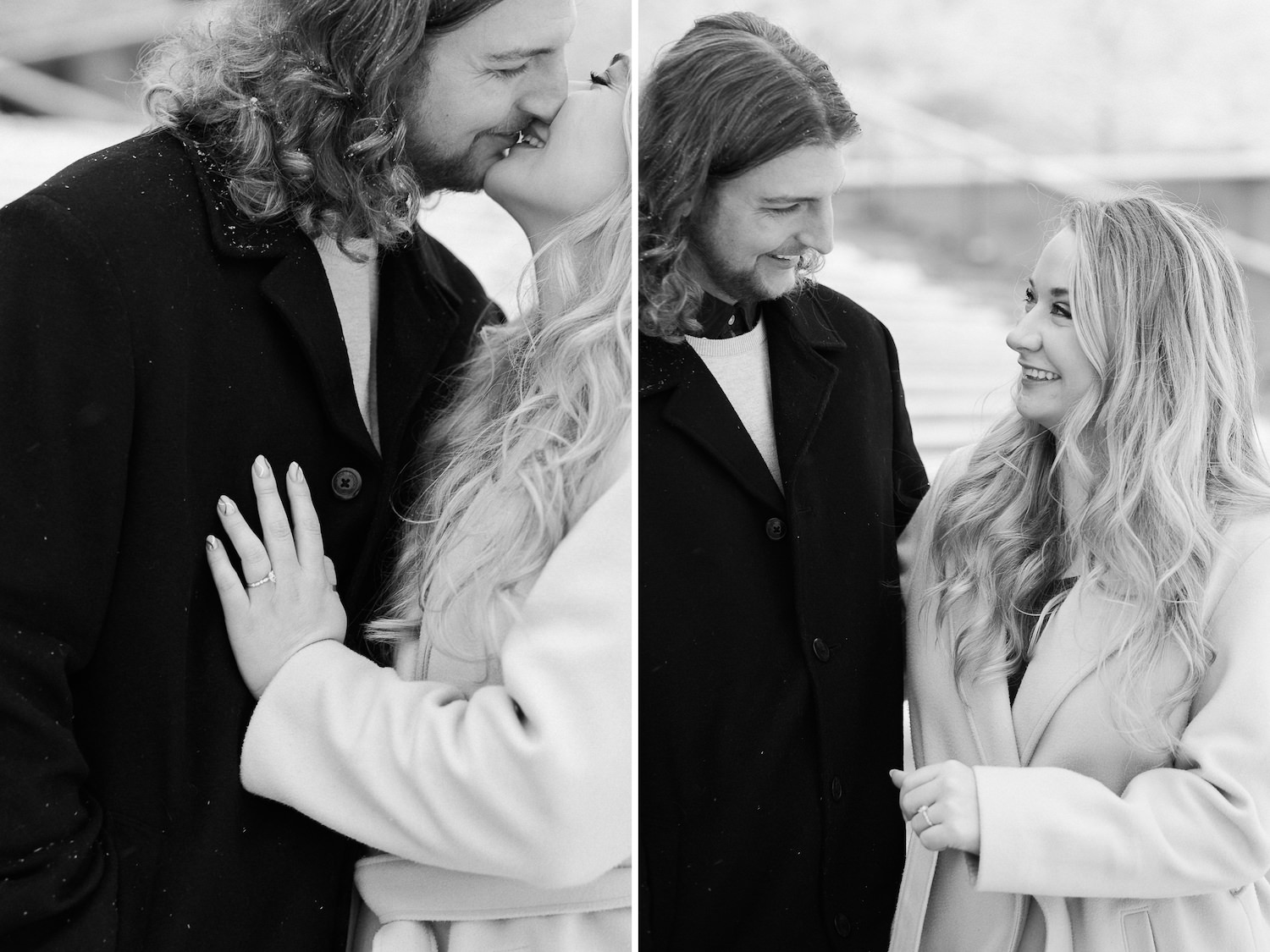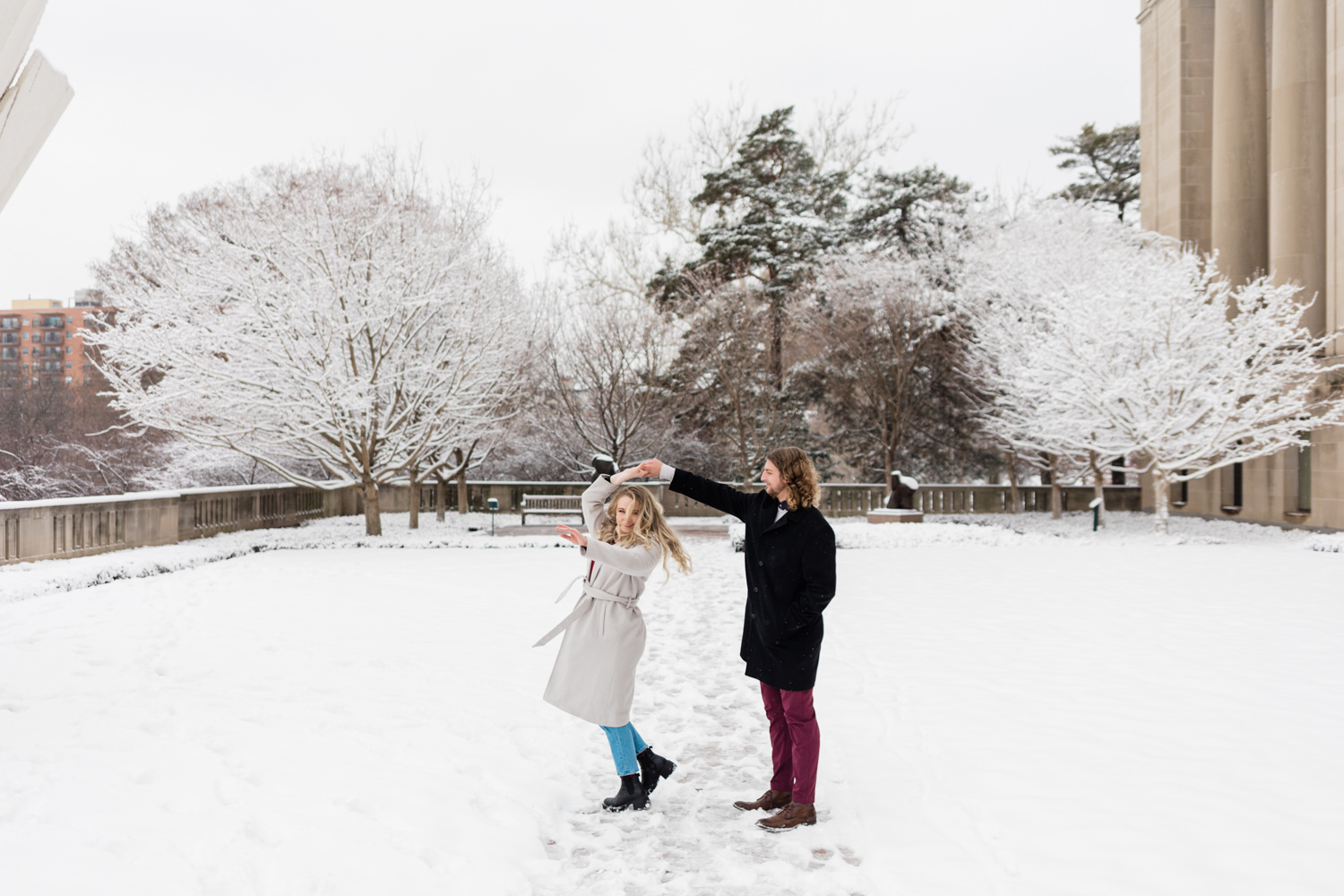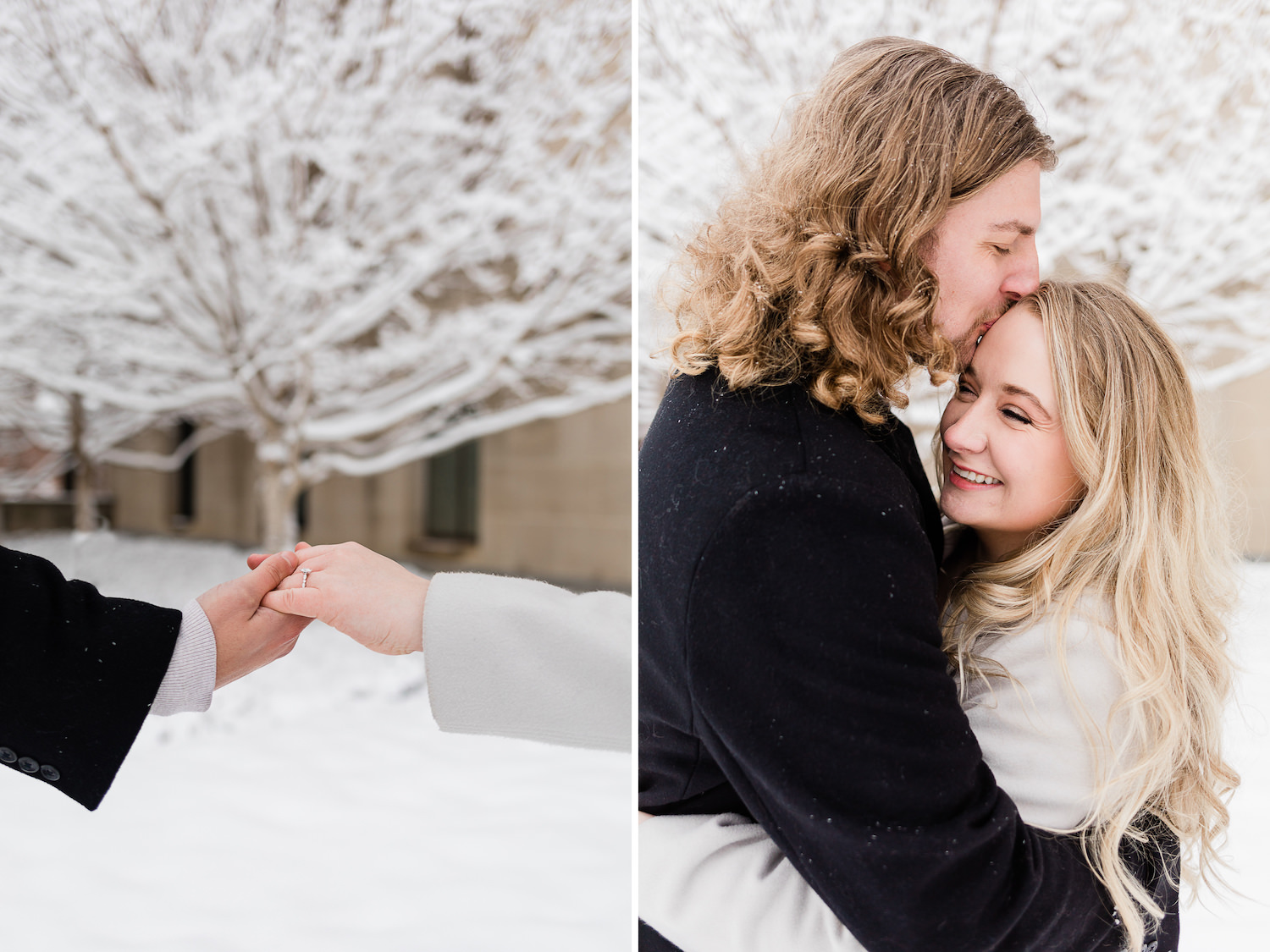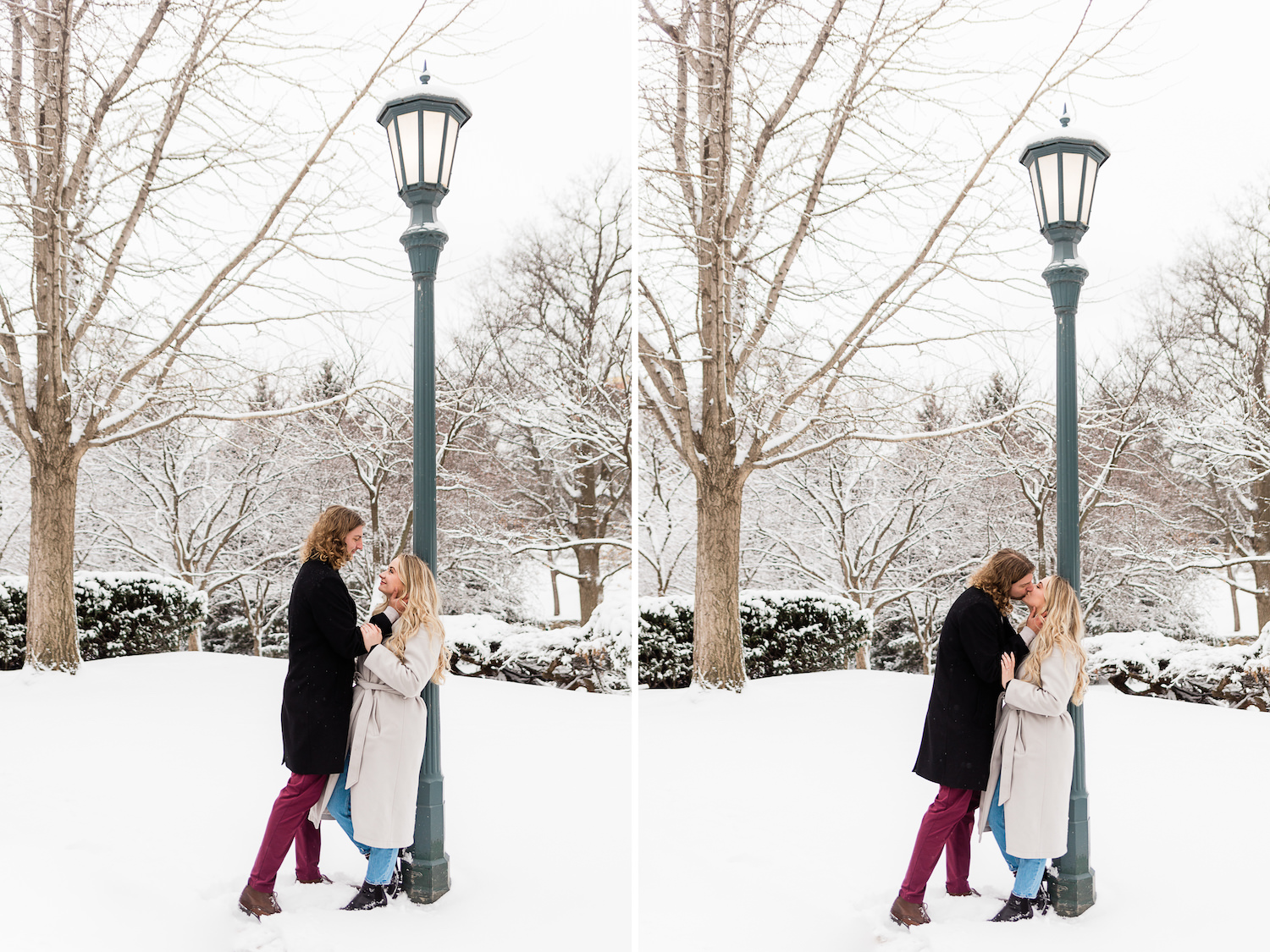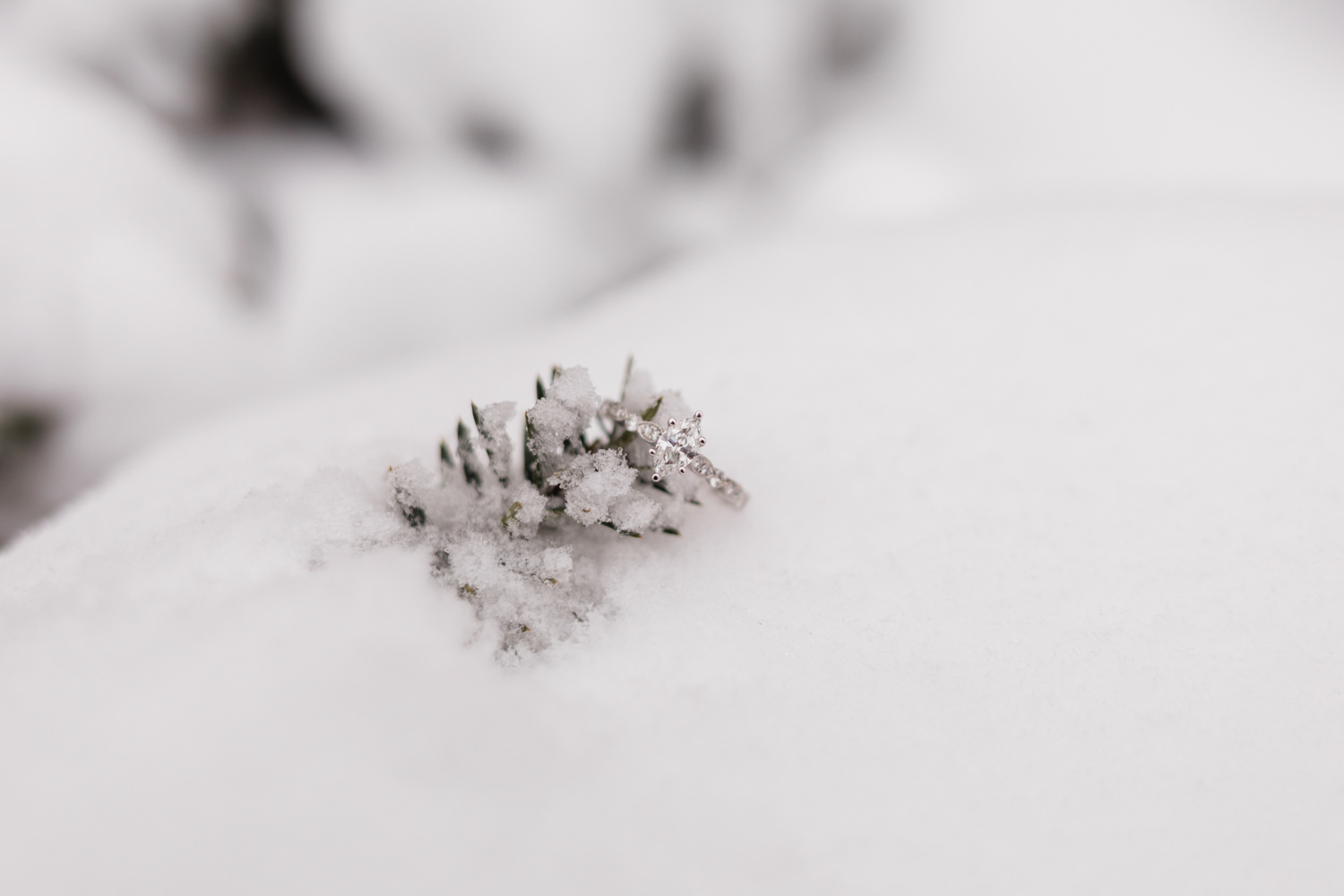 For a video of their proposal, hop over to my Instagram page for all the behind-the-scenes!