When I was a child, my mother ran an in-home daycare. I was constantly surrounded by other families, so often times it felt as if we were a family of thirty instead of a family of five. We would spend our summers at our local libraries summer program, where I would dive into every story I could. I was fascinated by the other worlds and lives that people lived and could never seem to get enough of their stories. I constantly wanted more, so I turned to photography. With a camera in my hand by the age of seven, I began the journey that has to lead me to document some of the most incredible and heartwarming stories.
My husband and I moved to Saipan nearly five years ago, and I have been photographing weddings full time ever since. In my off time, we enjoy going on hikes, camping at Managaha, traveling, reading with our daughter Juliana, going on nightly walks with our family and dog, and snuggling.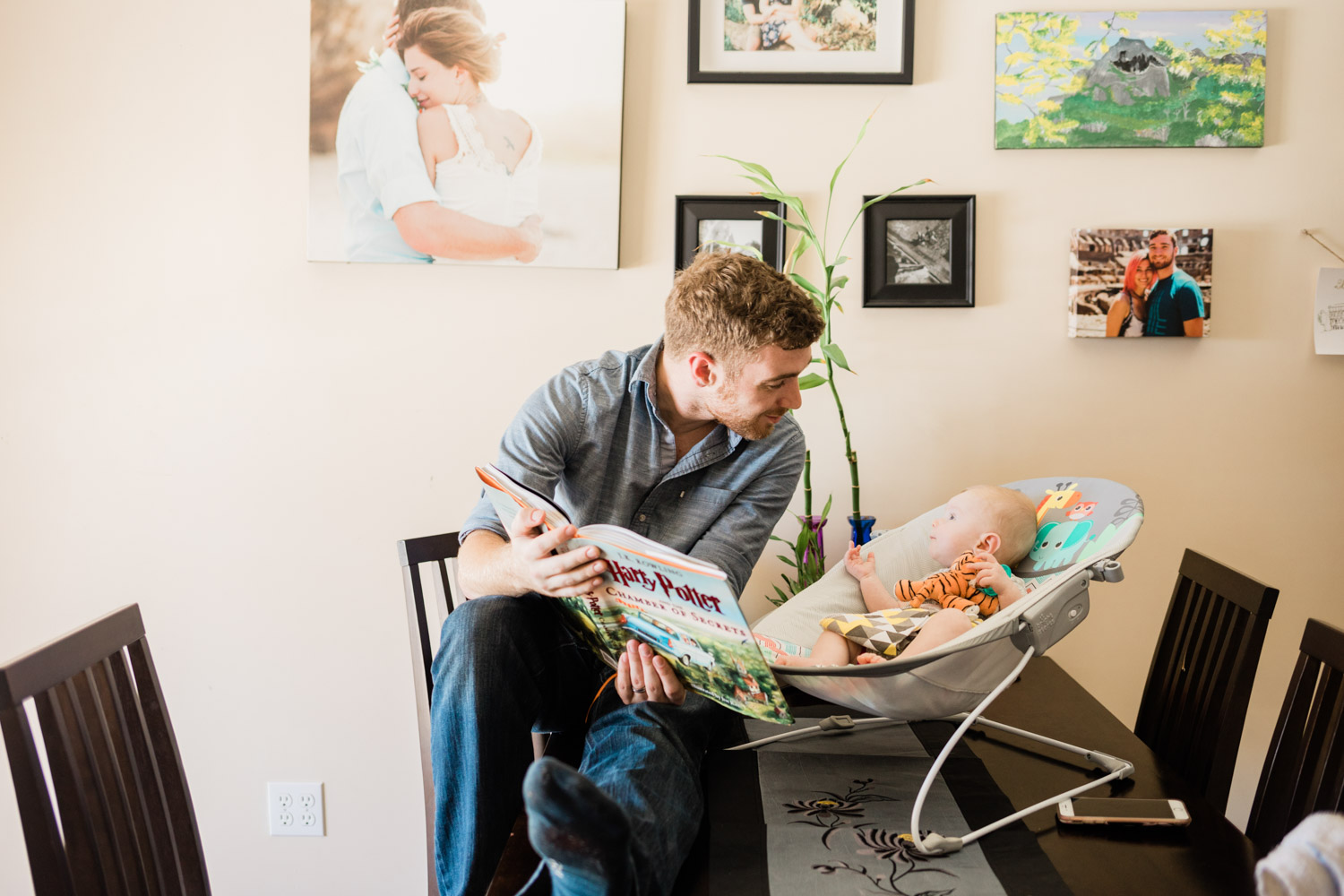 A few fun facts about me!
My first camera was a film camera, and while I photograph weddings in digital I still shoot film for personal work.
My husband and I got married at 18, moved across the country while he served in the Marine Corps, and then moved across the world to our beautiful little island!
I am first and foremost a mother. I love spending each day with Juliana, watching her grow and ensuring that she ends up in the Slytherin House.
Groundhogs Day in our house is just as important as Christmas.
I am from the ghetto outskirts of Nashville, Tennessee. Buy me a drink and I will tell you some crazy stories!
My Oma was born and raised in Germany, but I took an

Ancestory.com

test and my heritage is mostly from Great Britain (I'm super white, big surprise!)!
I used to race BMX when I was younger, which somehow led to me having thirteen pet baby possums for a period in my childhood.
My husband and I have no wedding photos from our photographer. Long story short, he lost them. So every year we take photos to watch ourselves grow old together. (Matt says I became a wedding photographer out of spite – someone has to do it right!)
We lost our home and all of our belongings in Super Typhoon Soudelor. We've spent years rebuilding and will never recover what we lost, but now my house is full of heirlooms and treasures that we cannot wait to pass down.
You'll never see me without some sort of camera in my hand. Whether it's my digital bodies, film bodies, an instamax, iPhone, GoPro, I will ALWAYS be photographing something I want to remember.